July 8, 2013 in casa, Decoracion, Decoration, diseño
Con este calor lo único que apetece es estar en la playa, disfrutar de la brisa marina y descansar rodeados de arena blanca. Por desgracia no todos podemos vivir  a la  orilla del mar, pero lo que si podemos hacer es llevar el mar a casa. Corales, caracolas, estrellas de mar, peces… inundan nuestras casas gracias a los papeles pintados, las telas estampadas, las vajillas decoradas y, como no, las pequeñas piezas traídas directamente de las profundidades.
With the hot the only thing that appeals to me is to lie in the beach, enjoy the sea breeze and relax surrounded by the White sand. Sadly not everybody can live at the seashore, however what we can do is bring the sea to our homes. Corals, conchs, stars, fishes… full fill our homes thanks to the wall papers, the fabrics, the tableware and the Little treasures from the deep of the sea.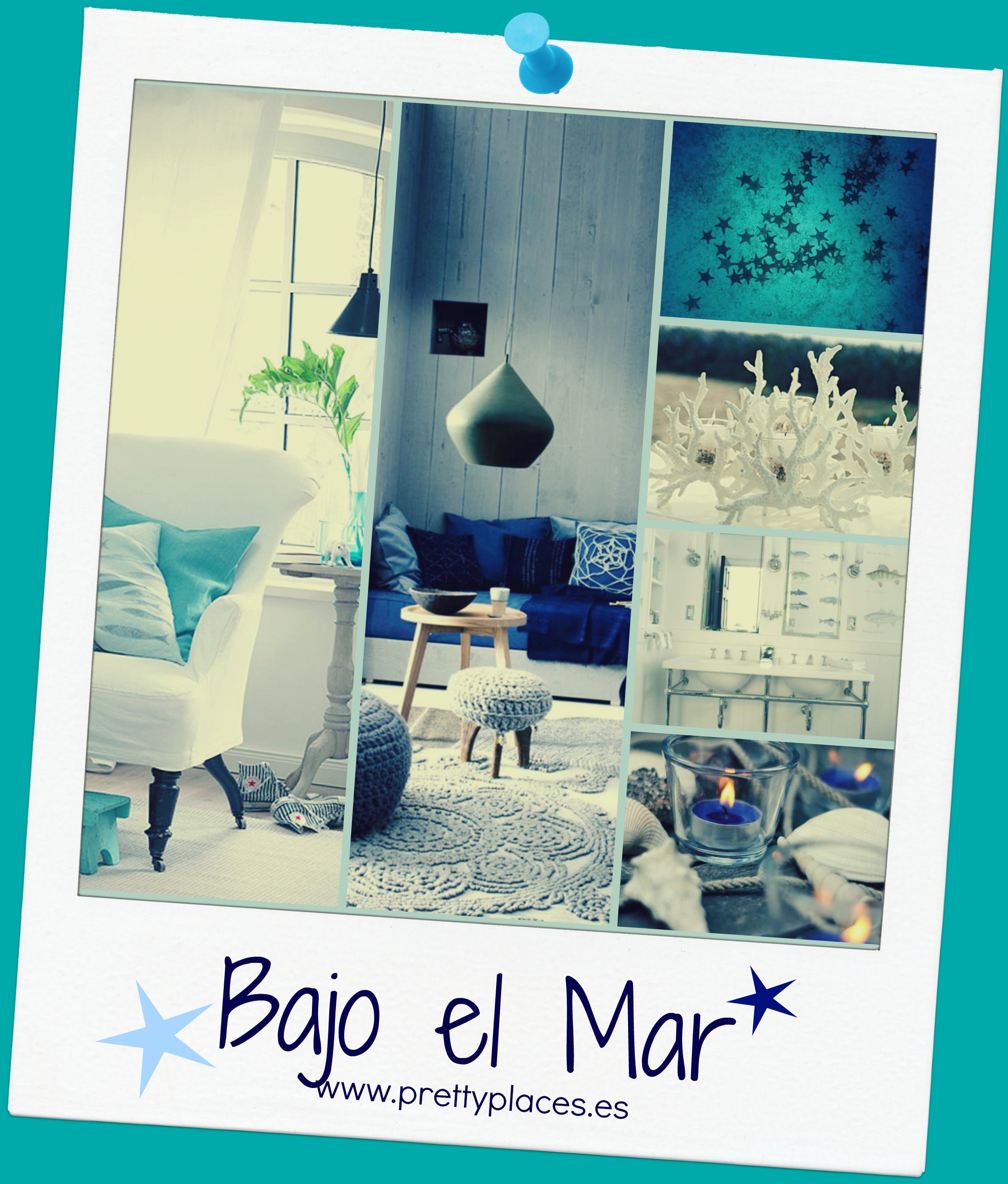 El coral viene con fuerza como uno de los elementos principales de las decoraciones de inspiración marina, como objeto decorativo, creando lámparas y candelabros con él  o estampado en telas y tapicerías.
Coral comes strongly as one of the main elements of the interior decor with marine inspiration creating with it lamps and  chandeliers or being printed in the fabrics.
Las caracolas y estrellas de mar en color blanco nunca fallan a la hora de conseguir un espacio 100% submarino, pero otros habitantes del fondo marino como las medusas, los pulpos o los calamares, menos habituales en la decoración van ganando posiciones como elementos decorativos.
The conchs and sea stars in white color are a must have to obtain a 100% under the sea decoration but, other inhabitants of the deep blue sea as the jellyfish or the octopuses, less common in the home decor, start to gain positions as decorative elements.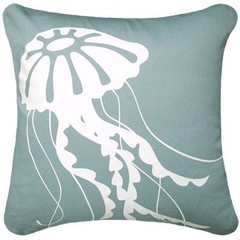 Foto vía Style Outside the Box
En cuanto a los colores por supuesto el azul en toda su gama de tonalidades es el protagonista, pero no nos olvidemos del color que nunca pasa ni pasará de moda, el blanco, ideal para combinarlo con cualquier otro y del coral para los más atrevidos.
Referring to the colours, of course blue with it´s different pitches is the main carácter, but we shouldn´t forget the White, a color that will never be old-fashioned, ideal to be combined with any other, for example, the coral.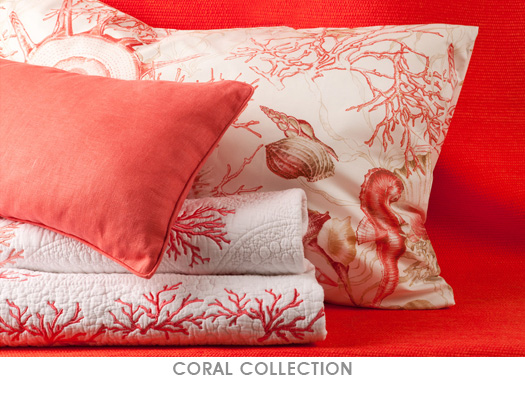 Foto vía Zara Home
No importa si le dedicamos el dormitorio, el salón, el baño o la terraza, porque cuando acabemos querremos que toda la casa tenga ese precioso toque de las profundidades del océano.
No matter if we decorate the living room, the bedroom, the bathroom or the terrace, because, when we have ended, we will want all the house  decorated with this style.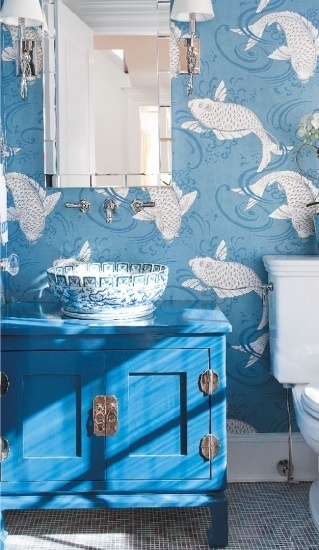 Foto vía Down That Little Lane
Os dejo con todas estas ideas para llevar el océano a casa y recordad, si queréis que os ayudemos con cualquier decoración podéis poneros en contacto con nosotros haciendo clic aquí.
Here I leave you a lot of pretty ideas to carry the ocean to your homes and, remember, whether you need any help to decorate, please do not hesitate to contact us clicking here.