January 20, 2013 in Bodas, Decoracion
¿Qué mejor día que San Valentín para llenarlo todo de corazones, pintar por un día nuestras vidas de rosa o incluso para casarse? De todas las tradiciones anglosajonas que hemos ido tomando hasta hacerlas nuestras esta es una de las más bonitas, podemos decorar las casas, las tiendas o, si nos casamos este día el lugar de celebración con esas 4 letras que pueden hacernos tan felices por todas partes sin temor a parecer demasiado cursis.
What a  better day than Valentine to fill all with hearts, paint in pink  our lives for a day or even  to marry? Of all the Anglo traditions that we have taken to make them ours this is one of the most beautiful, we can decorate the houses, shops or, if we marry this day  with these four letters that can make us so happy  without fear of seeming too corny.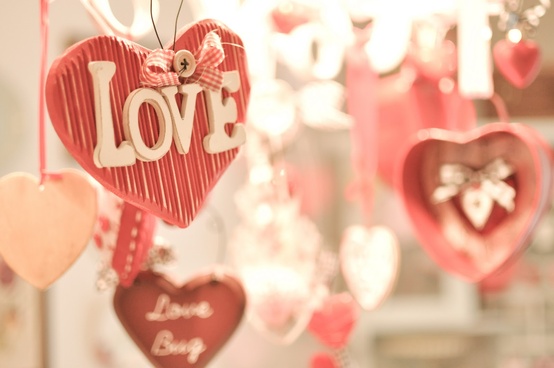 Foto vía Domestic Fashionista
Para una boda en estas fechas una decoración DIY más dulce y romántica puede ser una buena opción, con elementos handmade, tartas caseras, refrescos en botellitas de leche con pajitas rayadas y sobre todo eso que tanto nos gusta y que está tan de moda un toque vintage.
For a wedding at this time, the sweet and romantic DIY decor can be a good option, with handmade items, homemade cakes, soft drinks in bottles of milk with striped straws and all that we like the most and that is so fashionable, a touch vintage.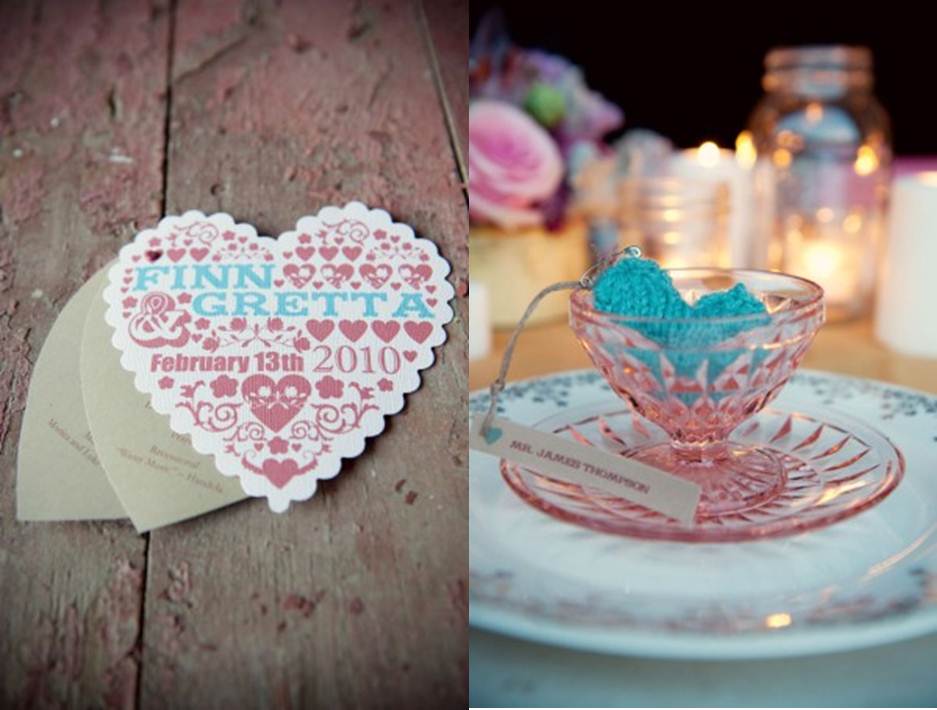 Fotos vía The Sweetest Occasion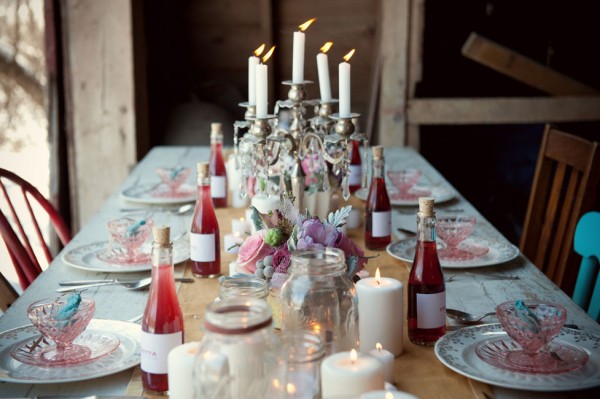 Foto vía The Sweetest Occasion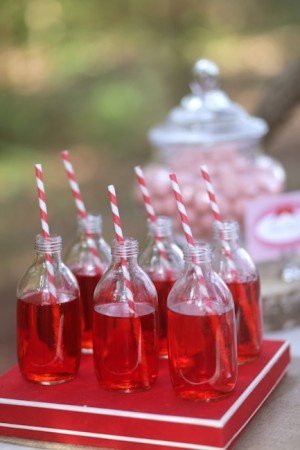 Foto vía Elizabeth Anne Designs
El dorado este año se lleva así que darle unos toques de este color a nuestra decoración de San Valentín puede ser una idea fantástica pero sin caer en el exceso.
The gold this year is fashionable  so give a touch of this color to our Valentine decor can be a great idea but without falling into excess.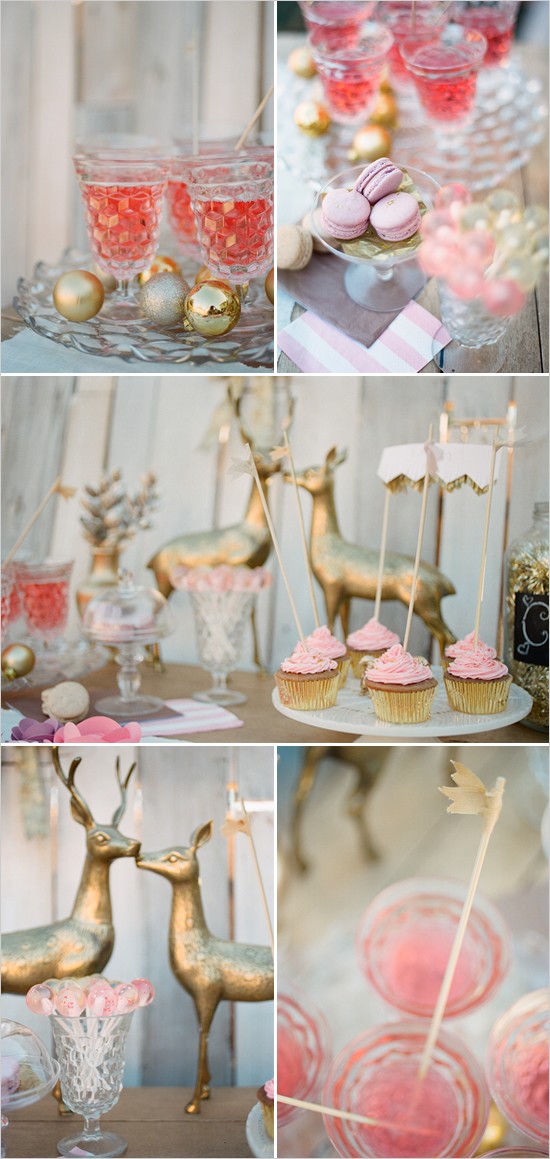 Foto vía Wedding Chicks
Y aunque el día de San Valentín esté dedicado a ensalzar el amor romántico ¿por qué no dedicarlo a demostrarles a todos aquellos que queremos nuestro cariño?, podemos decorar la casa y hacer una tea party con amigas, con nuestras madres y hermanas o montar un precioso photocall para hacerle una sesión de fotos a nuestro mejor amigo como las del albergue de Santa Monica que no me he podido resistir a enseñaros.
And while Valentine's Day is dedicated to extolling the romantic love why not dedicate it to show everyone those we loved our love?, We can decorate the house and make a tea party with friends, with our mothers and sisters or make a  precious photocall to make a photo shoot for our best friend as the  Santa Monica shelter that I could not resist to show you.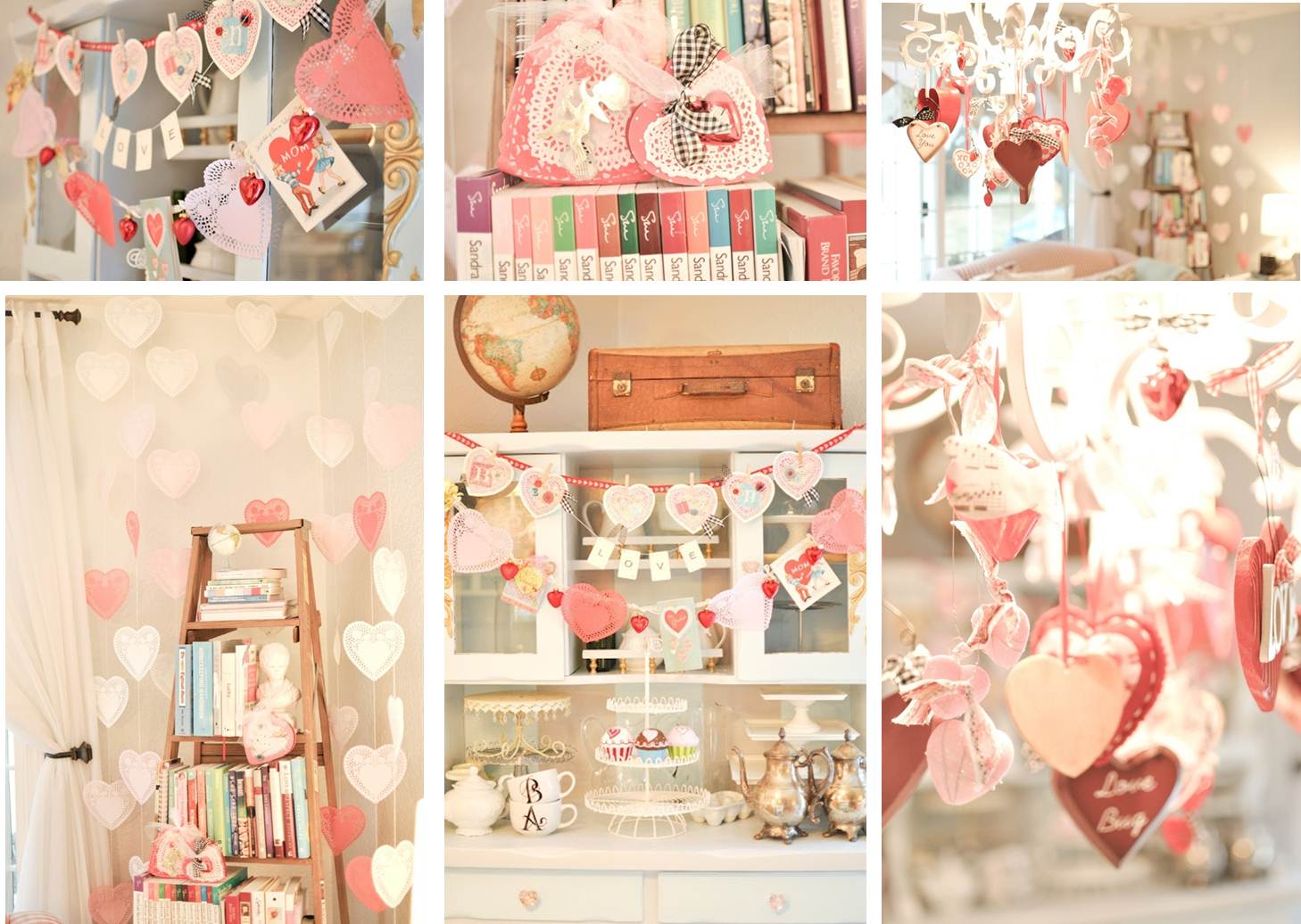 Foto vía Domestic Fashionista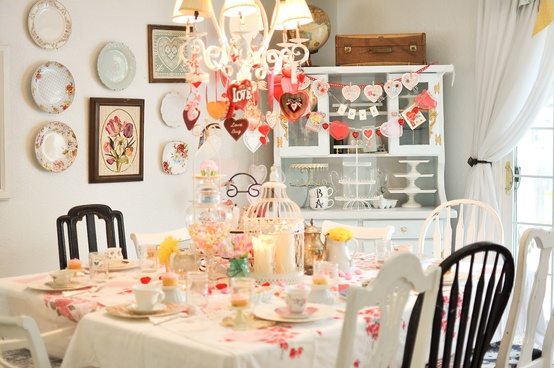 Foto vía Domestic Fashionista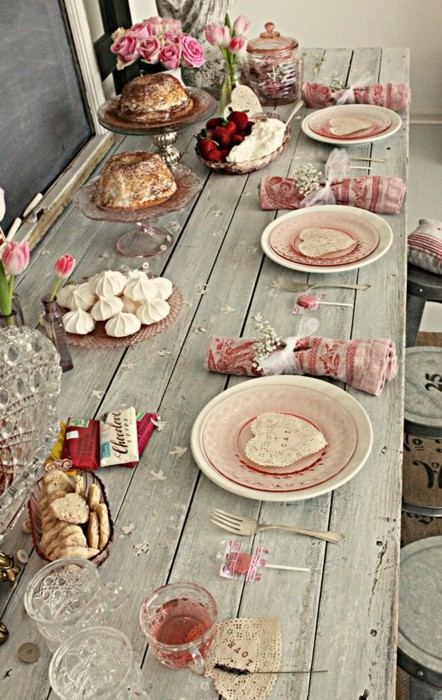 Foto vía Gypsy Purple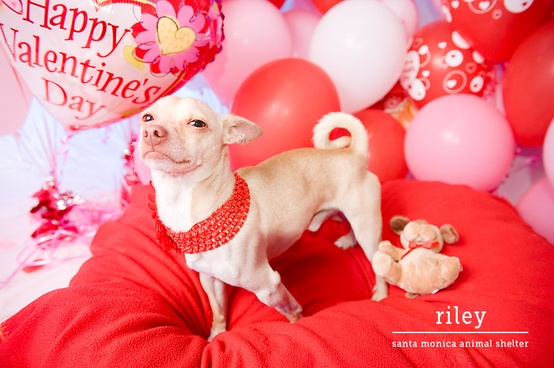 Foto vía Sweet Potatoe Pet Photos
Si después de todas estas preciosas imágenes todavía queréis ver más, haced click aquí y si queréis que os ayudemos a decorar vuestra casa, negocio o boda  por San Valentín no dudéiss en poneros en contacto con nosotros.
If after all these magic pictures still want to see more, click here and if you want us to help you to decor your  house, bussines or wedding please do  not hesitate to contact us.