February 25, 2013 in Bodas, Decoracion, Decoration, Eventos, Weddings
Hace algún tiempo que dedicamos un post a la decoración Shabby Chic pero dejamos pendiente para otra ocasión la decoración para bodas en este estilo que a mi particularmente me encanta. Es ideal para bodas celebradas en antiguos palacios, con grandes maceteros de piedra a la entrada, escalinatas de mármol y preciosos  jardines ingleses.
Some time ago we wrote a post about the Shabby Chic decor but left pending for another one the  decorating for weddings in this style that I personally love. It is ideal for weddings in ancient palaces, with large stone planters at the entrance, marble staircases and beautiful English gardens.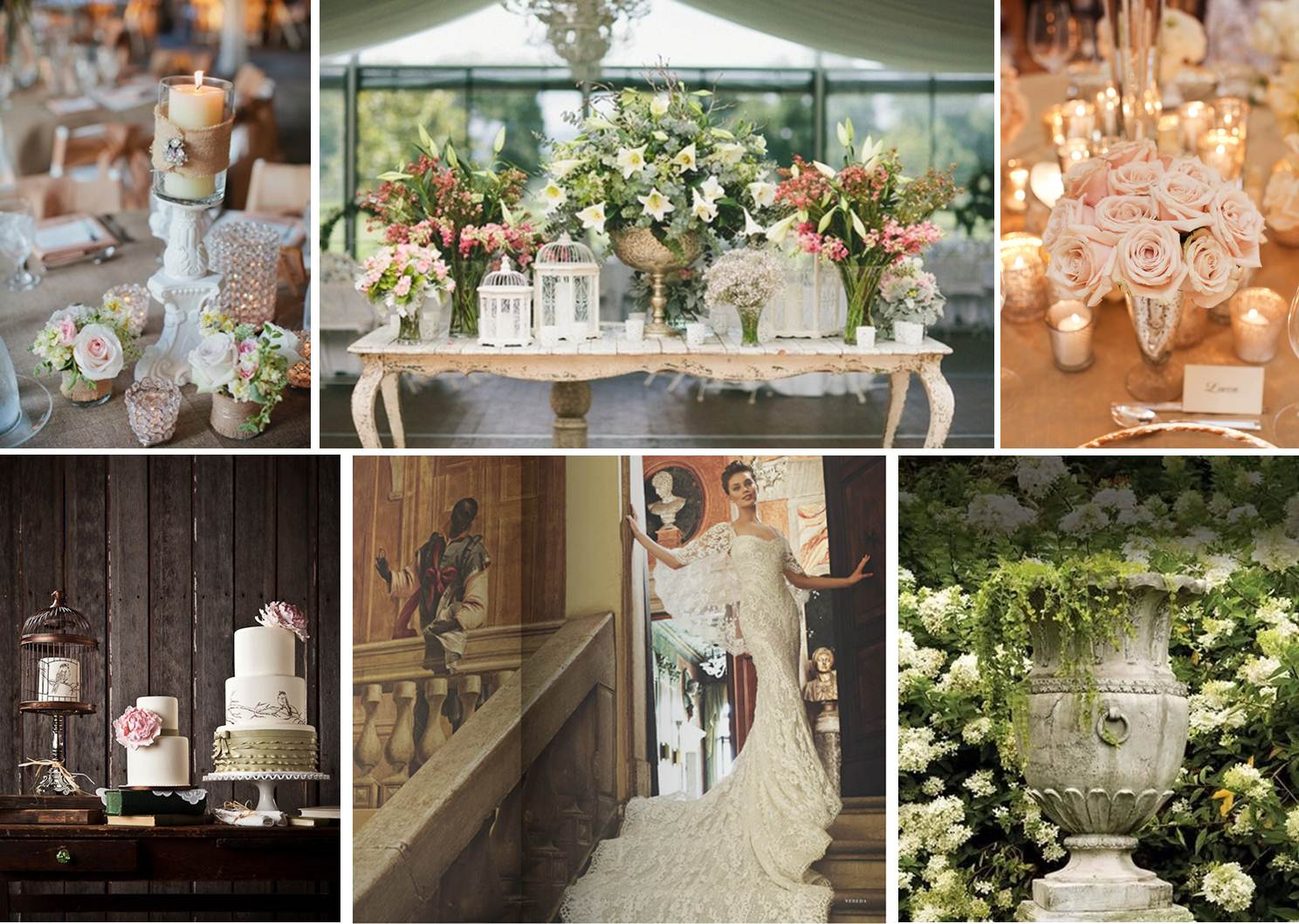 Los colores pasteles empolvados, los tejidos descoloridos, las jaulas, los pájaros, los adornos en piedra con aspecto envejecido o los candelabros son algunos de los elementos que no pueden faltar en la decoración de este tipo que nos recuerda sin duda a las antiguas casas de la campiña inglesa donde la alta sociedad se retiraba a pasar los veranos.
The dusty pastel colors, faded fabrics, cages, birds, ornaments in stone with an  aged appearance or chandeliers are some elements which are indispensable in the decoration of this type certainly reminiscent of the old houses in the English countryside where the aristocracy used to retired to spend summers.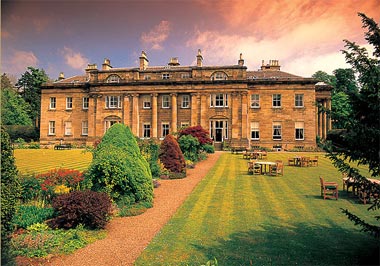 Balbirnie House (Escocia)  vía Telva
Se trata de un estilo vintage pero con un aire mucho más clásico de lo que estamos acostumbrados en las bodas ultimamente. Es el momento de desempolvar los candelabros antiguos, de mezclarlos con cristal o con el tan de moda vidrio blanco (milky glass) de perderle el miedo a los plateados o dorados y de llenarlo todo de peonías, rosas y hortensias con  manteles de encaje y velas, montones de velas.
This is a vintage style but much more classic than we are used at weddings lately. It's time to dust off the old candelabra,to mix it with glass or  with the so fashioned milky glass, it's time to lose the fear of the silver or gold and fill all of peonies, roses and hydrangeas with lace tablecloths and candles , lots of candles.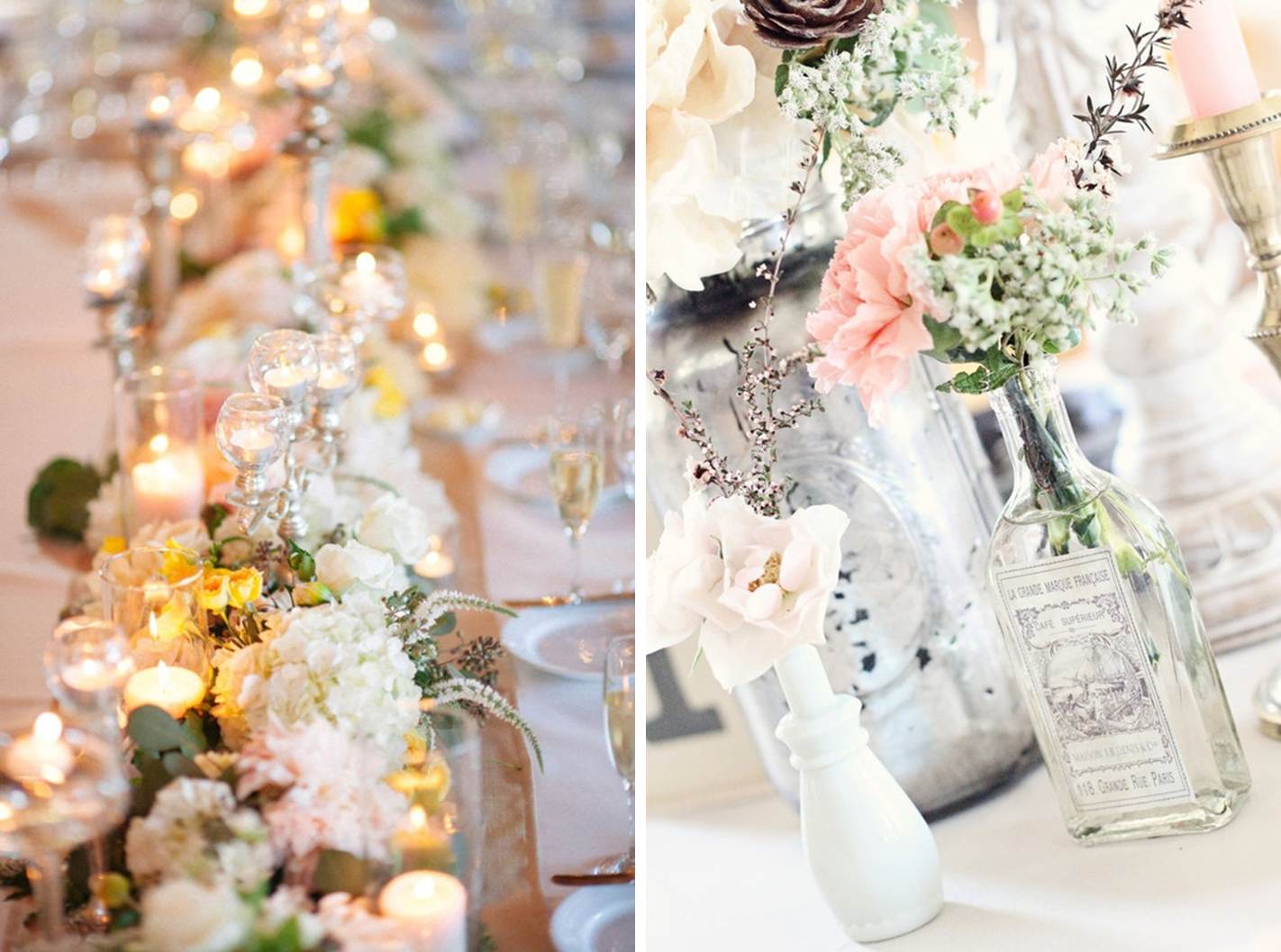 Fotos vía Style Me Pretty
Porque cualquier novia que decida casarse en un antiguo castillo o palacio desea tener una preciosa sesión de fotos en la escalinata y sentirse princesa por un día no se me ocurre nada mejor que un precioso vestido de encaje como este.
Any bride who decides to get married in an old castle or palace wants a beautiful photo shoot on the stairs and feel like a princess for a day, because of this I can not think of a better dress than one made with lace like this.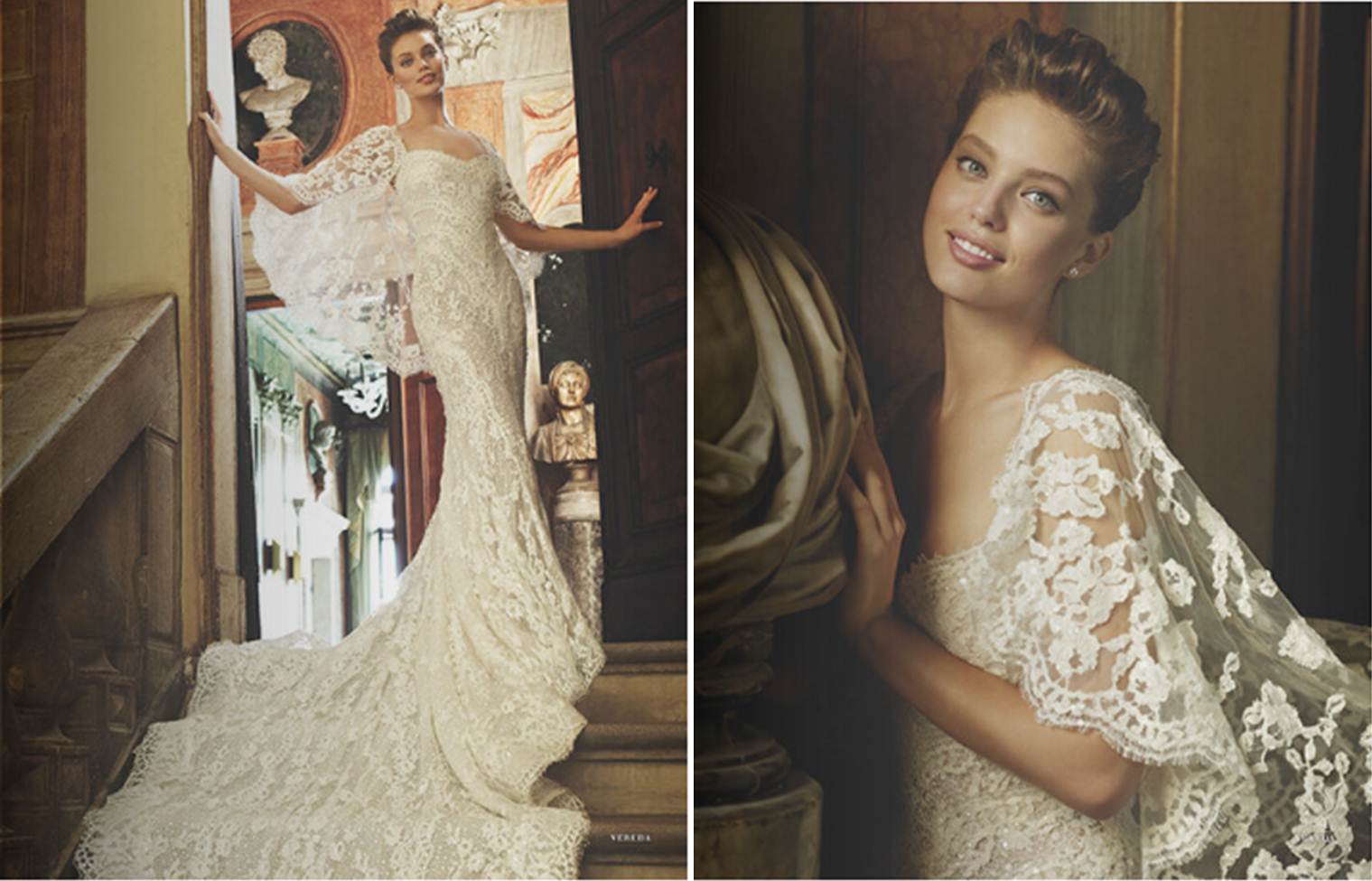 Modelo Vereda Colección Manuel Mota 2013 Pronovias
Y si el vestido es una de las piezas más importantes a la hora de elegir el estilo que queremos de boda las invitaciones no pueden ser menos, desde el papel a la tipografía, el sabor a antiguo está por todas partes.
And if the dress is one of the most important things when choosing the style of wedding, invitations couldn't be the less, from paper to typography, the old flavor is everywhere.
Foto vía George Vintage
Los muebles blancos y las lámparas de araña son también elementos típicos de este estilo decorativo que podremos utilizar para nuestra recepción.
The white furniture and chandeliers are also typical elements of this decorative style that we can use for our reception.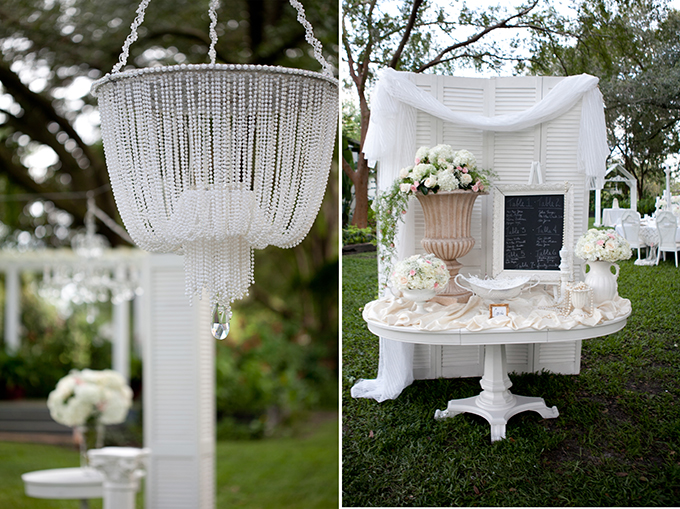 Foto vía Glamour & Grace Blog
Y si no hay nada que quede mejor que un mueble blanco en una decoración Shabby Chic tampoco puede faltar una candy bar llena de bomboneras de cristal, pedestales, cupcakes y tartas joya.
And if there is nothing  better than a white cabinet Shabby Chic to decor can not miss a candy bar with a lot of glass bombonieres, pedestals, cupcakes and jewel cakes .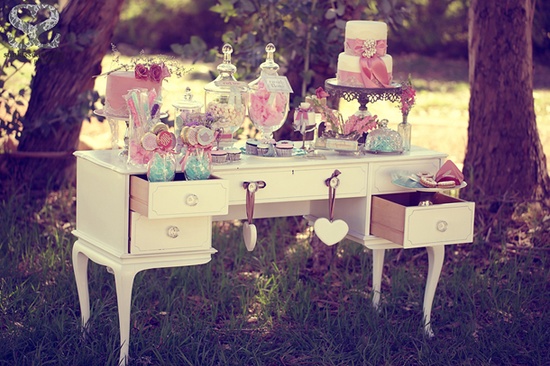 Foto vía Quirky Parties
Para terminar os dejo la imagen de una preciosa mesa de firmas que puede hacer incluso las veces de Photo Booth.
To end I leave you the image of a lovely signatures table   that can be even used as a  Photo Booth.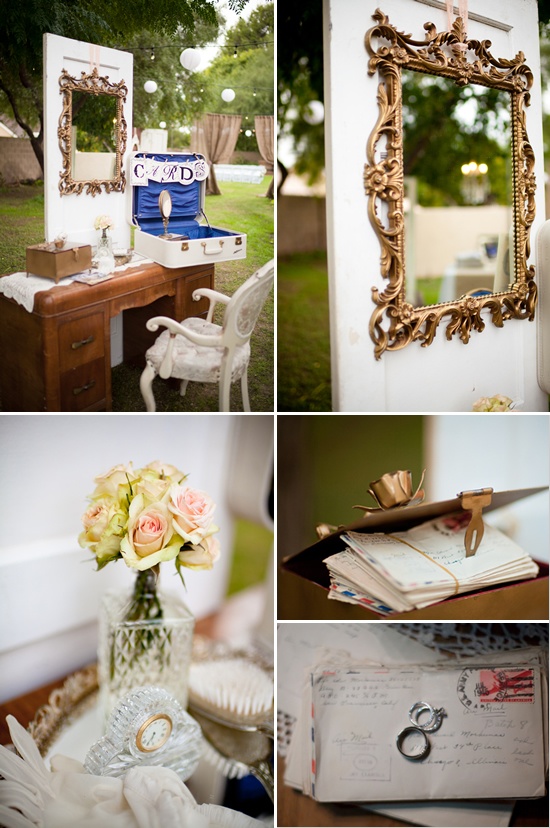 Foto vía Shabby Chic Wedding
Y si después de todas estas inspiradoras  imágenes todavía quieres ver más, haz click aquí y si quieres que te ayudemos a preparar y decorar tu boda Shabby Chic no dudes en ponerte en contacto con nosotros.
If after all these magic pictures still want to see more, click here and if you want us to help you to prepare your Shabby Chic wedding  please do  not hesitate to contact us.