July 28, 2013 in baby shower, Bodas, Decoracion, Decoration, Eventos, Weddings
El estilo preppy, aquel inspirado en los estudiantes de los  colegios preparatorios y universidades de la clase alta americana, deja de ser exclusivo de la moda de diseñadores como Ralph Lauren o Tommy Hilfiguer para pasar a la decoración. Las casas de visten con motivos náuticos inspirados en las maravillosas mansiones de descanso de los Hamptons y las bodas y eventos de llenan de rombos, rayas y banderines universitarios.
The preppy style, inspired in the preparatory schools where study the American upper-class, is no more exclusive of the fashion of disigners such as Ralph Lauren or Tommy Hilfiguer. Now is also part of the decoration trends, inspired in the Hamptons mansions.  The main patterns of the wedding decoration are stripes, chevrons or rhombus.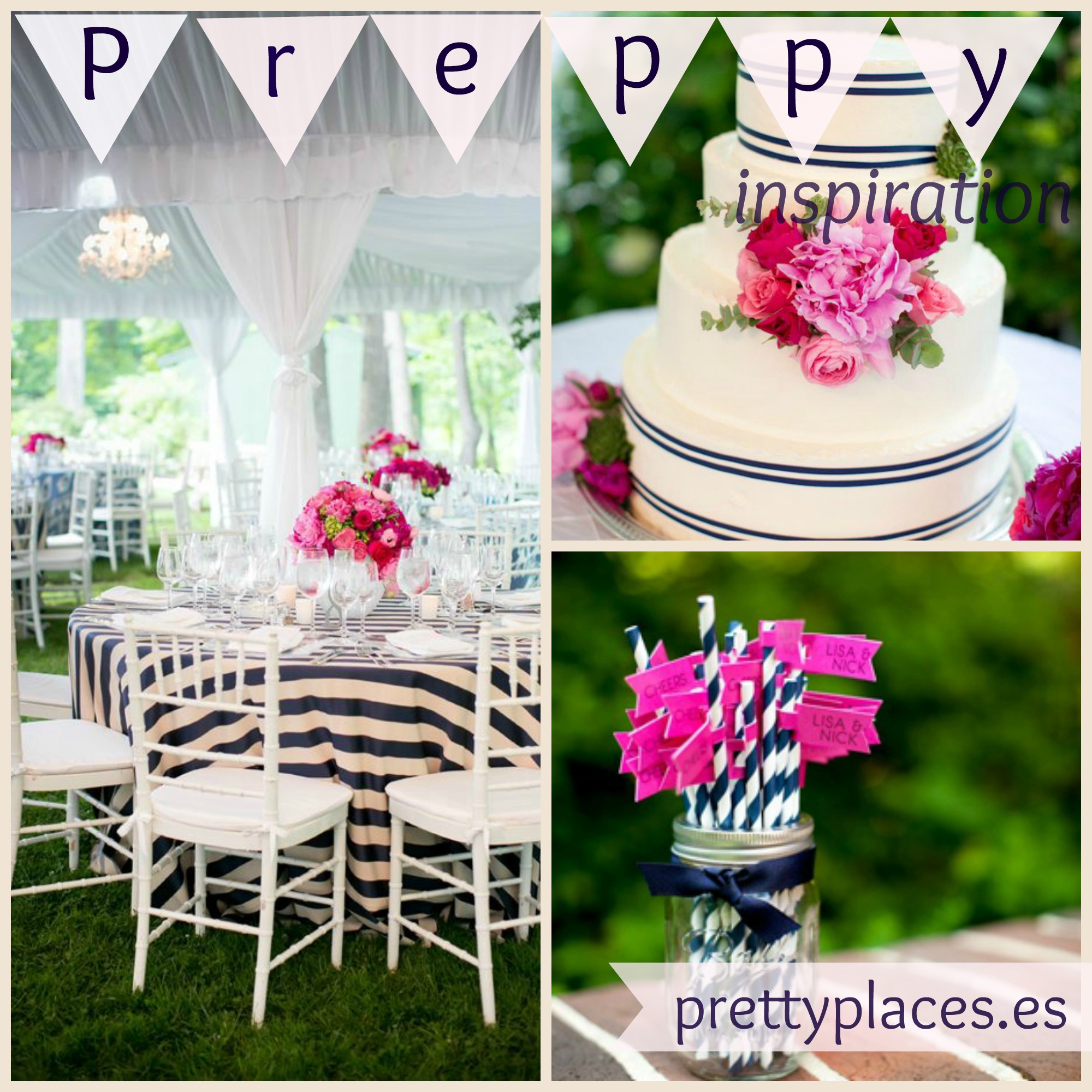 Los deportes son la fuente de inspiración principal, desde el tenis hasta el polo y como no, la náutica. En cuanto a los colores, la clásica combinación de azul marino y blanco sigue siendo básica aunque  se mezcla con rosa, verde o amarillo.
The sources are the sports, from tennis to polo or navigation. Regarding the colors, blue and White are still the main ones but also combined with pink, Green or yellow.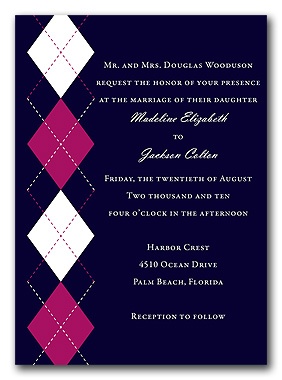 Foto vía Wedding Window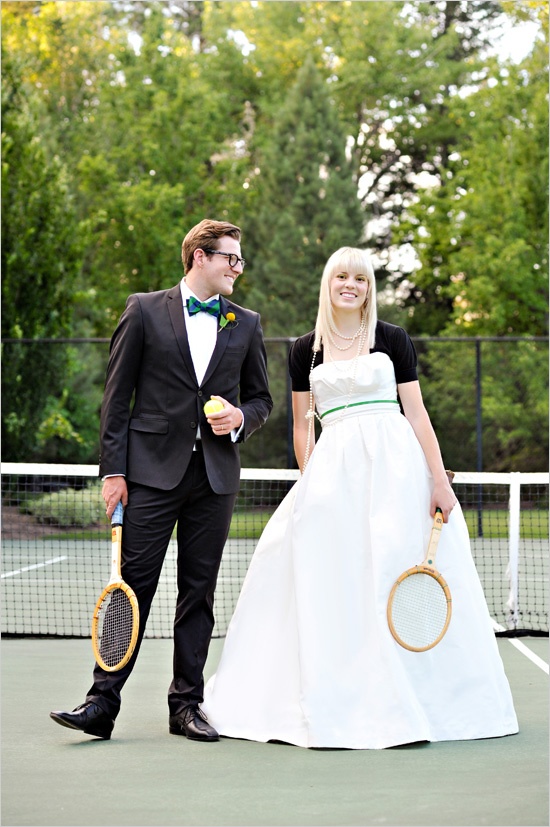 Foto vía Wedding Chicks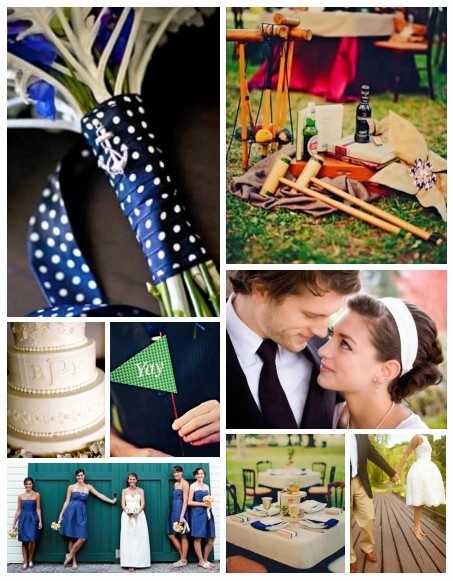 Foto vía DIY Wedding Magazines
Los suéteres, las pajaritas, los tirantes o los calcetines de rombos triunfan en este tipo de bodas perfectas para la temporada de verano.
Refering the outfit, the must have are sweters, bows, socks with rombus. This is aperfect style for Summer weddings.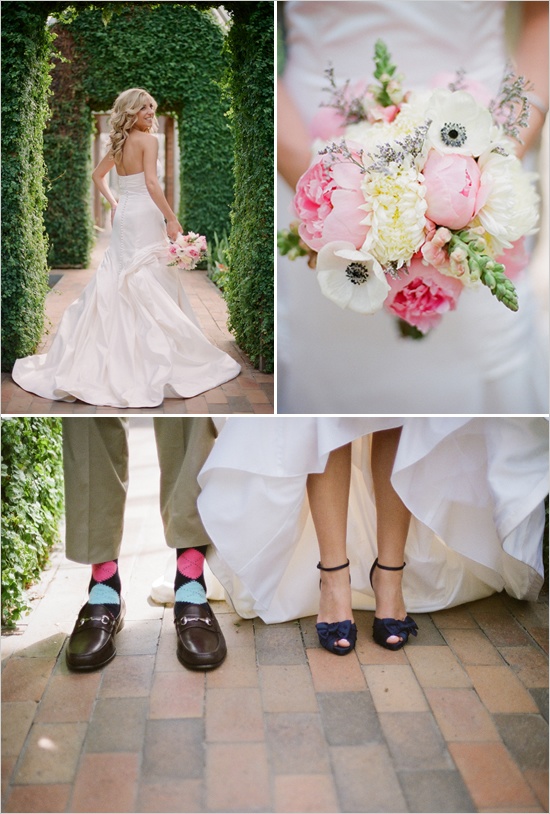 Foto vía Wedding Chicks
 Y si al estilo preppy le damos un toque vintage que nos haga pensar que estamos en el campus de Harvard o de Yale, el resultado es totalmente perfecto.
We can mix the preppy style with vintage to achive an awesome Harvard or Yale atmosphere.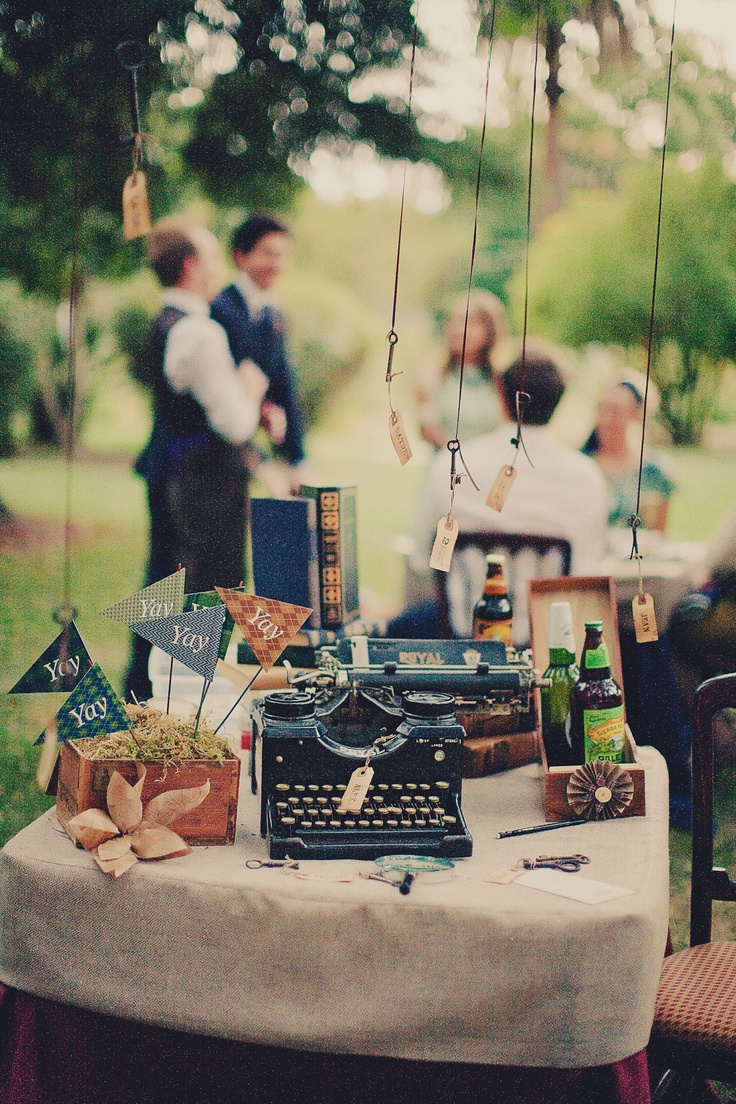 Foto vía Platinum Planning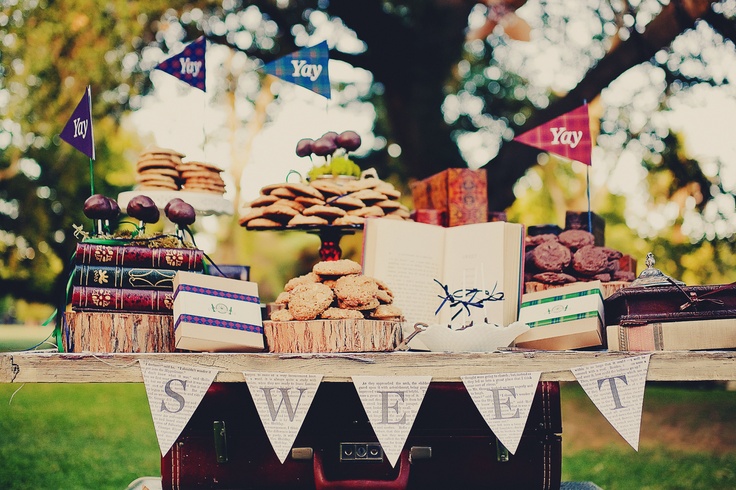 Foto vía Platinum Planning
Con todas estas imágenes seguro que estáis deseando apuntaros al estilo preppy, así que no dudéis en pedirnos ayuda, estaremos encantados!!
After these beautiful images I'm sure that you want to decor your wedding with the preppy style, so don't hesitate and give us a call, we will be grateful of helping you.