January 9, 2013 in Bodas, Decoracion, Decoration, Weddings
Si os digo que me encantan las bodas victorianas todos tendréis una idea clara de a qué me refiero al menos en cuanto a la moda, apretados corsés y largas faldas con polisón en un primer momento y blusas de cuello alto combinada con faldas circulares después, pero la época victoriana es mucho más que eso, durante el reinado de Victoria de Inglaterra (1837-1901) el país se industrializó, el ferrocarril se generalizó como medio de transporte y se publicaron algunas de las obras literarias más famosas e influyentes de la historia.
If I tell you I love Victorian weddings you will all have a clear idea of ​​what I mean, at least in terms of fashion, tight corsets and long skirts with bustles at first and high-necked blouses combined with circular skirts later, but Victorian times is much more than that, during the reign of Victoria of England (1837-1901) the country became industrialized, the railroad became widespread as common transportation and  some of the most famous literary and influential novels were published.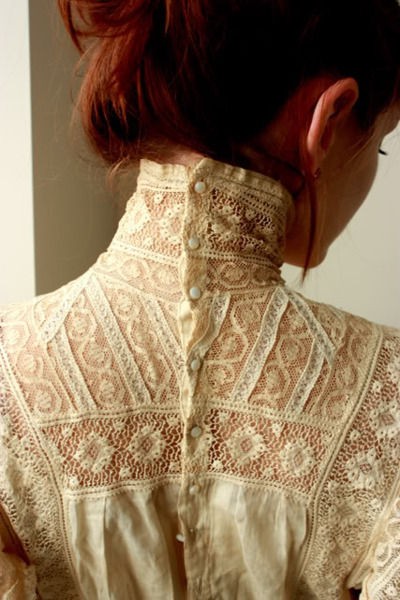 Foto vía Darling Darcy
Al estilo victoriano algo puritano lo reinventaron por un lado el gótico, inspirado en las novelas de escritores como Poe, Bram Stoker o Mary Shelley y por otro la ciencia ficción de H.G. Wells o el francés Julio Verne que inspiraron ya en el siglo XX (1980) un género literario conocido como Steampunk, un movimiento cultural que reconozco  he conocido hace poco y que me encanta, consiste en fusionar la moda y la cultura victorianas con la tecnología y las máquinas futuristas de los escritores que he mencionado antes con un puntito de fantasía de otro de los grandes del momento Lewis Carroll.
The puritanical Victorian style was reinvented in one hand by the gothic novels inspired on writers like Poe, Bram Stoker and Mary Shelley and on the other hand by the  science fiction of HG Wells or the French Jules Verne who inspired  in the twentieth century (1980) a literary genre known as Steampunk, a cultural movement that I recognize I have met recently and that I love, it consist on  merge fashion and Victorian culture with technology and futuristic machines of the writers I mentioned earlier with a pinch of fantasy from another great  writter Lewis Carroll.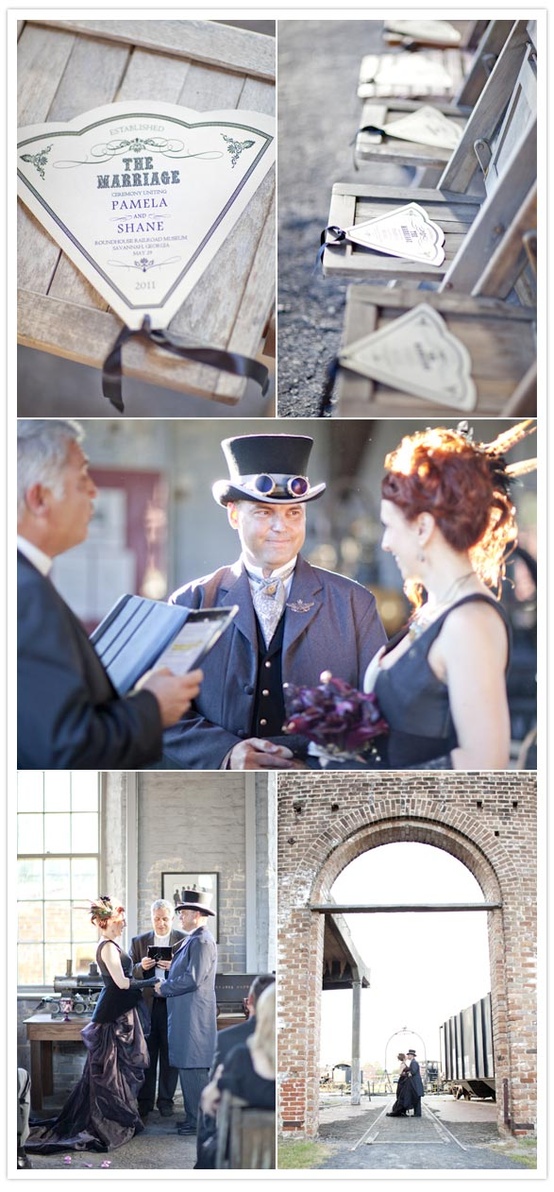 Foto boda steampunk vía 100 Layer Cake
Lo que os proponemos desde aquí es unir todas estas tendencias para crear un estilo único y muy vintage  un Romantic Victorian  Steampunk, en el que la inspiración surge de novelas como La vuelta al mundo en ochenta días, Veinte mil leguas de viaje submarino o De la Tierra a la Luna.
What we suggest from here is to unite all these trends to create a unique and very vintage one, the Romantic Victorian Steampunk , where the inspiration comes from novels like Around the World in Eighty Days, Twenty Thousand Leagues Under the Sea and From Earth to the Moon.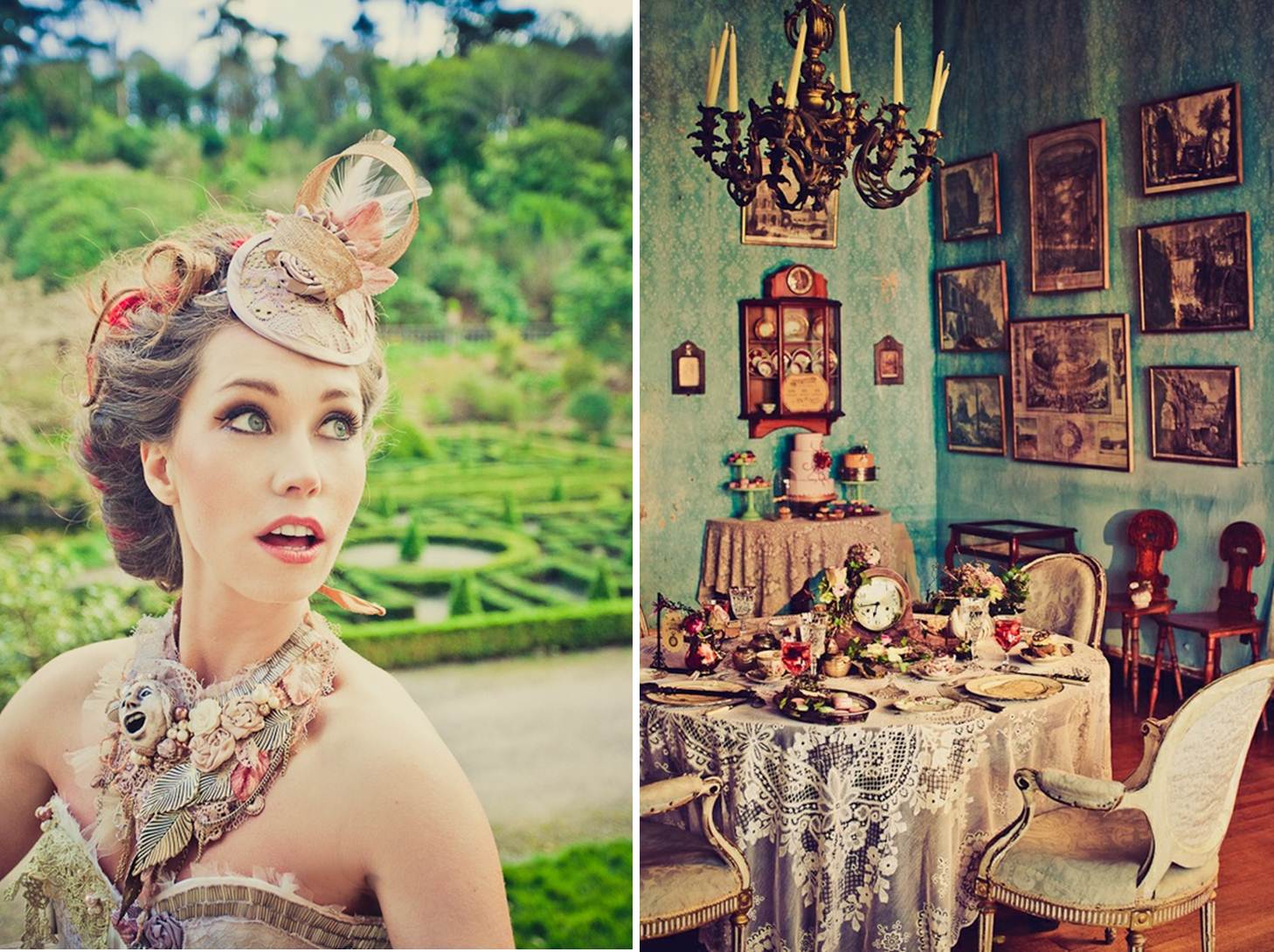 Fotos vía RockNRoll Bride
Los globos aerostáticos, las máquinas de vapor o los relojes son algunos de los elementos que no pueden faltar en una boda de este tipo, todo muy verniano claro, empezando por las invitaciones, Save the date y los programas.
Balloons, steam engines or watches are some of the elements that are a must on a wedding like this, all very  Verne influenced , starting with the invitations, Save the date and programs.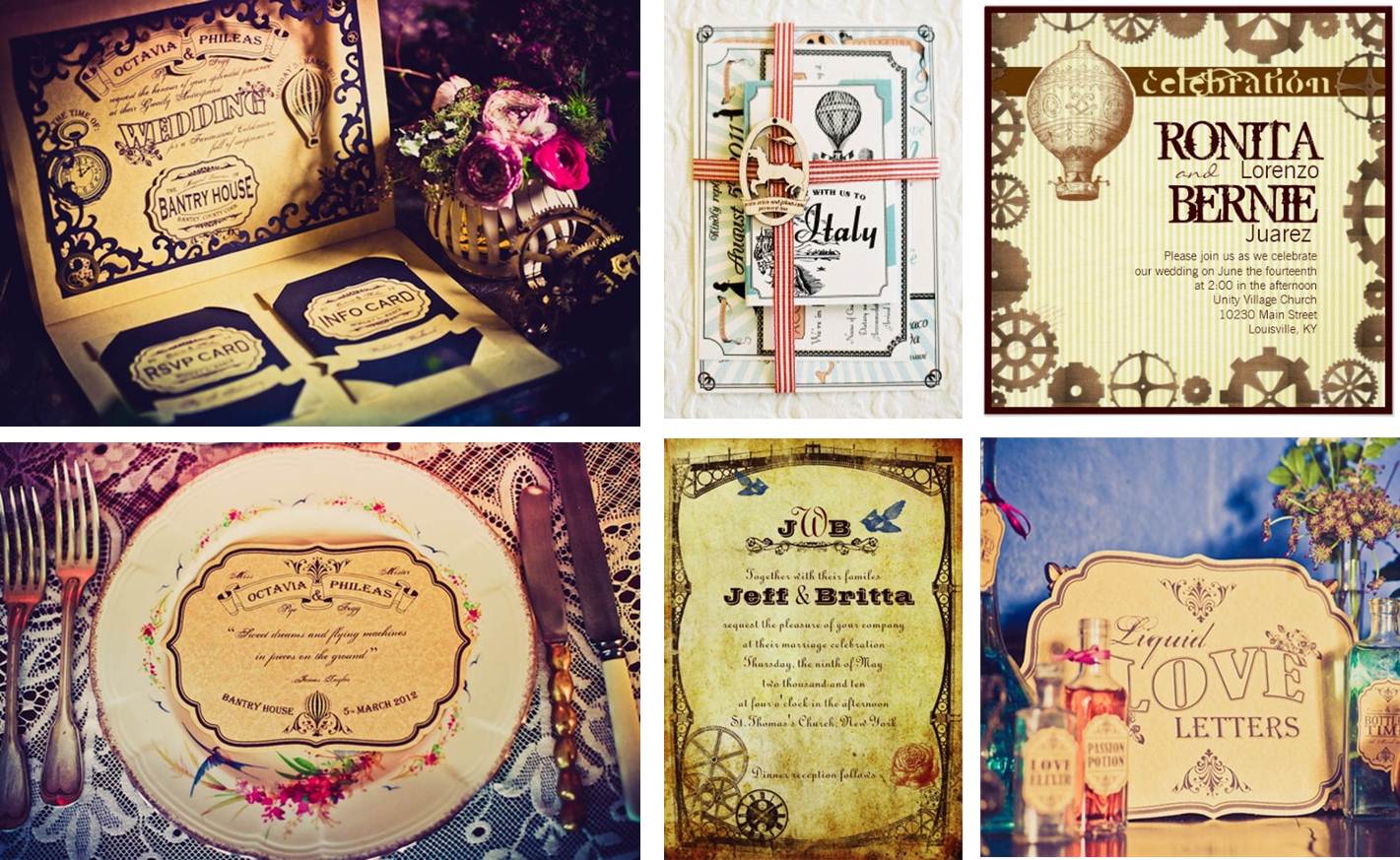 La decoración pasará por los elementos anteriores y también por  maletas antiguas, máquinas de escribir, libros, flores en tonos empolvados y engranajes por todas partes. Para las vajillas, cuberterías y manteles porcelanas antiguas, plata repujada y encajes y puntillas.
The decor will go through the items above and also by old suitcases, typewriters, books, gears and  flowers in dusty tones. For tableware, cutlery and tablecloths antique porcelain, silver embossed and  lace.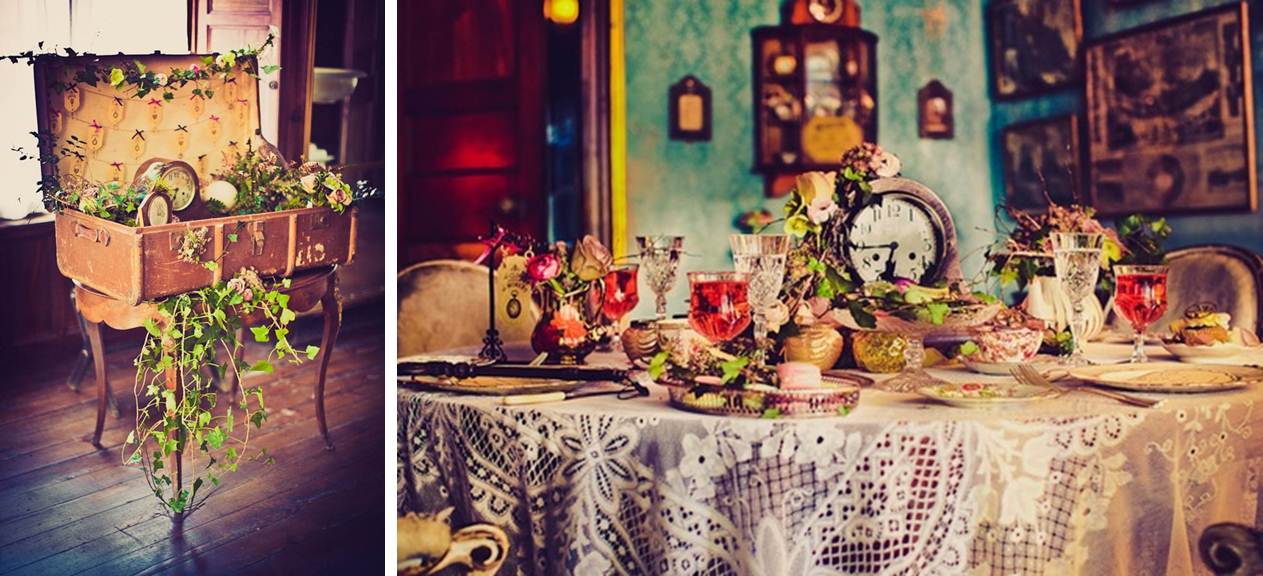 Fotos vía RockNRoll Bride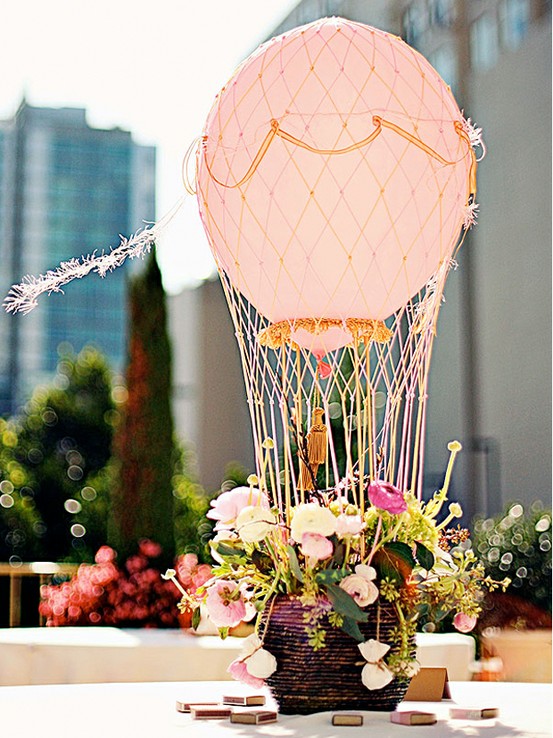 Foto vía OMG I'm Getting Married
En cuanto a la Candy Bar y el Cakes Buffet la imaginación vuela libremente, las tartas y cupcakes adquieren formas de sombreros de copa, máquinas, relojes, etc.
As for the Candy Bar and Buffet Cakes imagination flies freely, cakes and cupcakes acquire the form of hats, machines, clocks, etc.
Foto vía RockNRoll Bride
Si después de todas estas preciosas imágenes todavía quieres ver más, haz click aquí y si quieres que te ayudemos a preparar tu boda victoriana  no dudes en ponerte en contacto con nosotros.
If after all these magic pictures still want to see more, click here and if you want us to help you to prepare your  victorian wedding please do  not hesitate to contact us.