May 26, 2013 in Bodas, Decoracion, Decoration, Uncategorized, Weddings
El amarillo nos hace pensar en el sol, el calor y la alegría propia del verano, por eso, no se me ocurre ningún color mejor con el que inaugurar los post de la temporada de verano.
Yellow makes us think in the Sun, the hot and the Summer happiness, so as I cannot think in a best color with that I can inaugurate the Summer posts.
Foto vía Shades of Light
Tradicionalmente asociado al lujo, es un color precioso para la decoración, siempre que lo sepamos combinar y no abusemos de él, para eso lo ideal es mezclarlo con blanco y azul. Es perfecto para un dormitorio infantil, pero quedará perfecto en cualquier estancia  y como no, para las casas de veraneo  del campo o la playa.
Traditionally Yellow has been asociated with the luxury, is an awsome colour for decorate if we know how to combine it, the best way to do it is mixing it with White and blue. It's perfect for a child bedroom, however it's also perfect for any room and of course for the Summer houses in the beach or in the mountain.
Foto vía Style Estate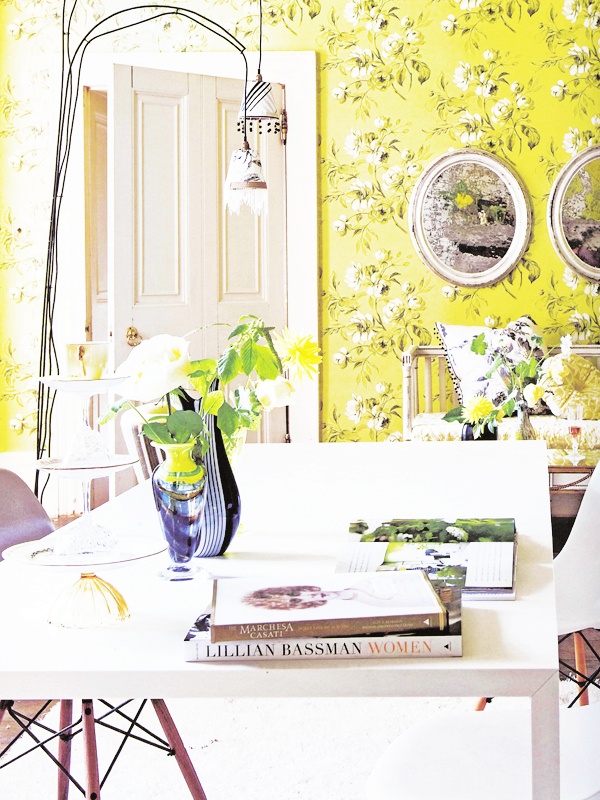 Foto vía Florajoy
Si buscamos una combinación con menos contraste y un aspecto más suave en la que sólo destaque el amarillo los tonos arena, vainilla o marfil son  perfectos.
If we are searching for a slightly combination where only  yellow catch your attention, the mixture with sand, vanilla or ivory is perfect.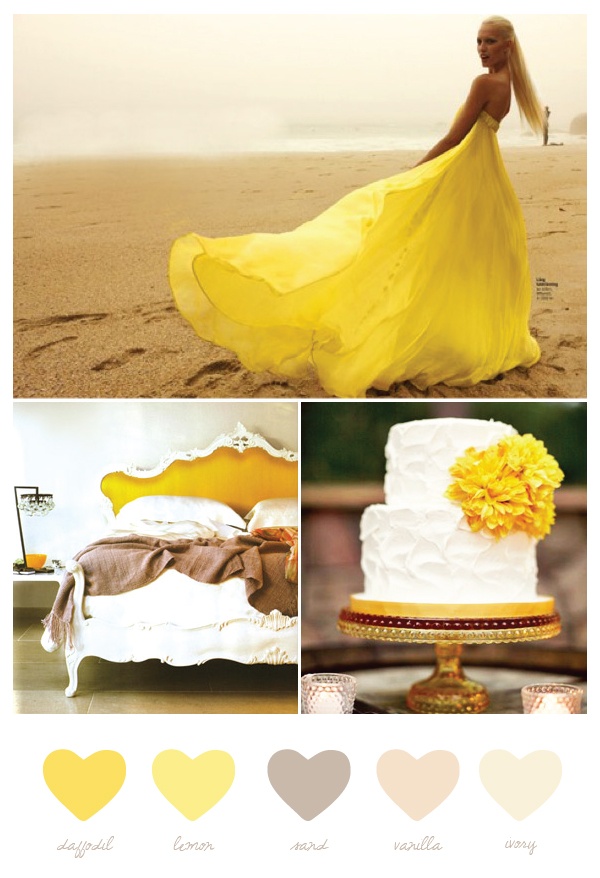 Foto vía The Sweetest  Occasion
Si para la decoración de interiores es un opción decorativa preciso para la de bodas y eventos a aire libre no lo es menos. Las flores, la tarta, la Candy bar, una barra de limonada, las fiestas estivales se visten de amarillo.
If for home decoration, yellow is a pretty option  it is also one for wedding and events outside decor. From the flowers, the cake, the Candy bar to the lemonade bar, Summer parties are yellow.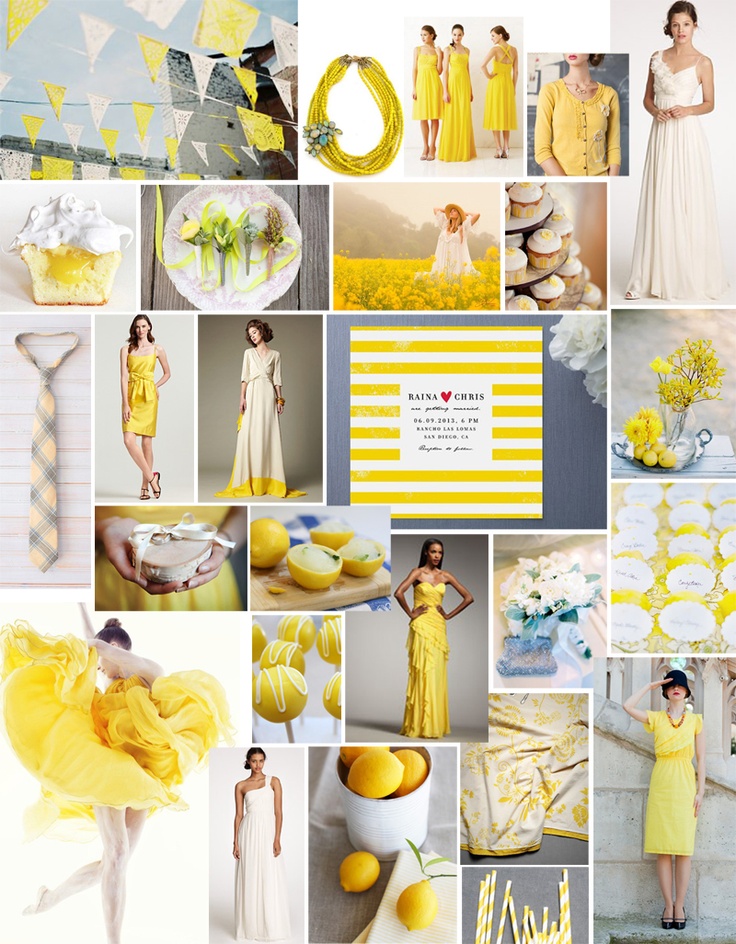 Foto vía Ampersand Photography
Por supuesto no nos olvidamos de la moda y del precioso vestido diseñado por Yolancris y Raquel del Rosario para Eurovisión.
Of course we cannot forget fashion, and the pretty dress designed by Yolancris and Raquel del Rosario for Eurovisión.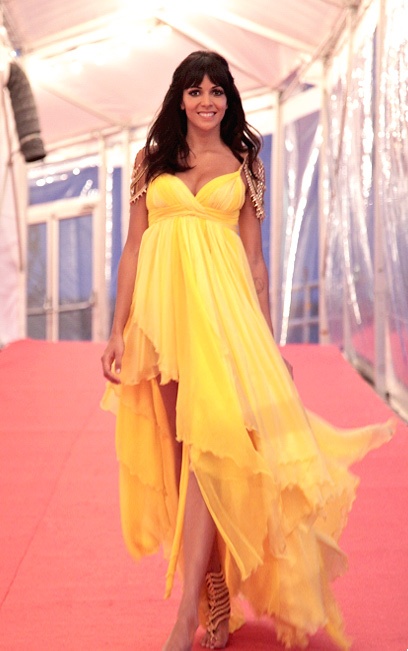 Si queréis ver más imágenes como estas puedes seguir nuestro tablero Yellow Inspiration de Pinterest y  para que te ayudemos con la decoración de tu casa, boda, evento…, no dudes en ponerte en contacto con nosotros.
Should you want to watch more inspiring images you can follow our Pinterest Board named Yellow Inspiration and to help you with a decoration, please do not hesitate on contact us.