January 14, 2013 in Decoracion, Decoration
Si existe un estilo vintage, algo decadente y sobre todo  british  ese es el Shabby Chic, una mezcla de maderas blancas, lámparas de araña y telas florales desgastadas y descoloridas que nos hacen pensar tan solo echándole un  vistazo en una de esas casas señoriales de campo en las que pasaban los veranos las protagonistas de las novelas de Jane Austen.
If there is a vintage style, something decadent and especially british that is the Shabby Chic, a blend of white woods, chandeliers and worn and faded floral fabrics that make us think just taking a look at one of those country manors where the protagonists  of Jane Austen's novels spent  the summers.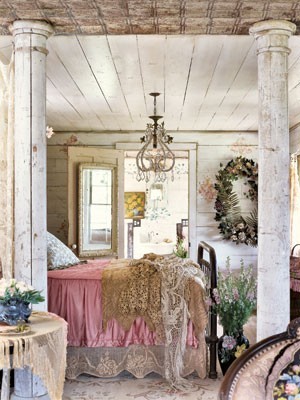 Foto vía Gabba Gabba Gorgeous
El Romanticismo de finales del XVIII y principios del XIX se tradujo en preciosos cottage como los de John Nash en Blaise Hamlet (Bristol) y lo que entonces eran los muebles de la clase media a partir de los años '80 se convirtieron en  piezas de anticuario muy cotizadas y codiciadas.
The Romanticism of the late eighteenth and early nineteenth centuries resulted in beautiful cottages like those designed by John Nash in Blaise Hamlet (Bristol) and what was then the middle class furniture  became antiques since the '80s highly prized and coveted.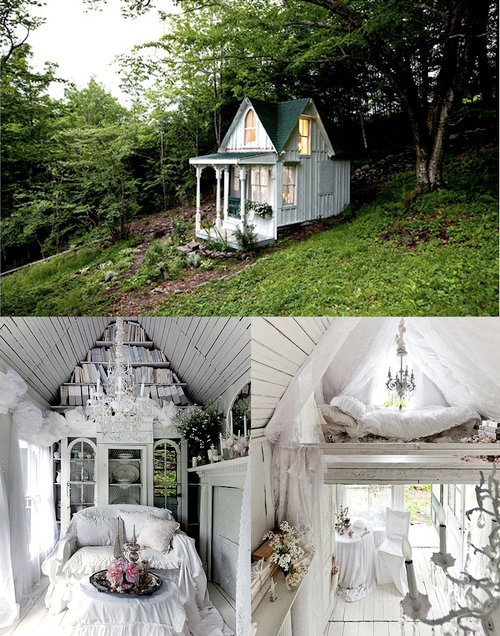 Perfecto para una casita de campo aunque también para un piso en el centro o un estudio de decoración, podemos decorar estancias completas o pequeños rincones, basta con un mueble en decapado blanco, unas flores como peonías en un rosa empolvado y unos toques de verde agua y voilá ya tenemos nuestro pequeño espacio Shabby Chic.
Perfect for a cottage but also for a flat in the center of the city or for a studio decor, we can decorate entire rooms or small corners, simply stripping furniture in white, using flowers like peonies in a dusty pink and a touch of green water and voilá we have our Shabby Chic small space.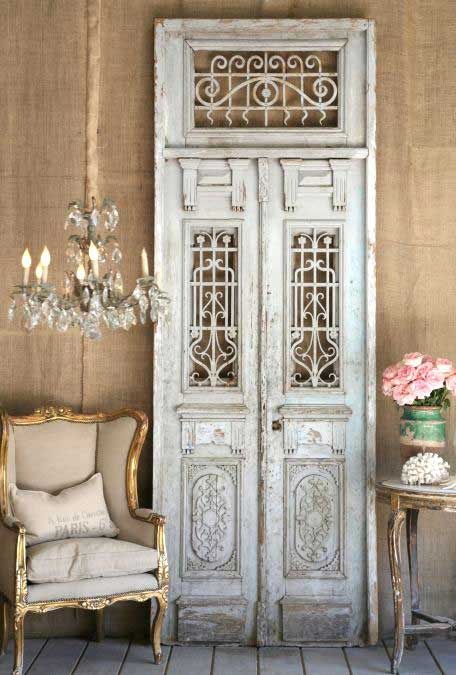 Foto vía Photo Bucket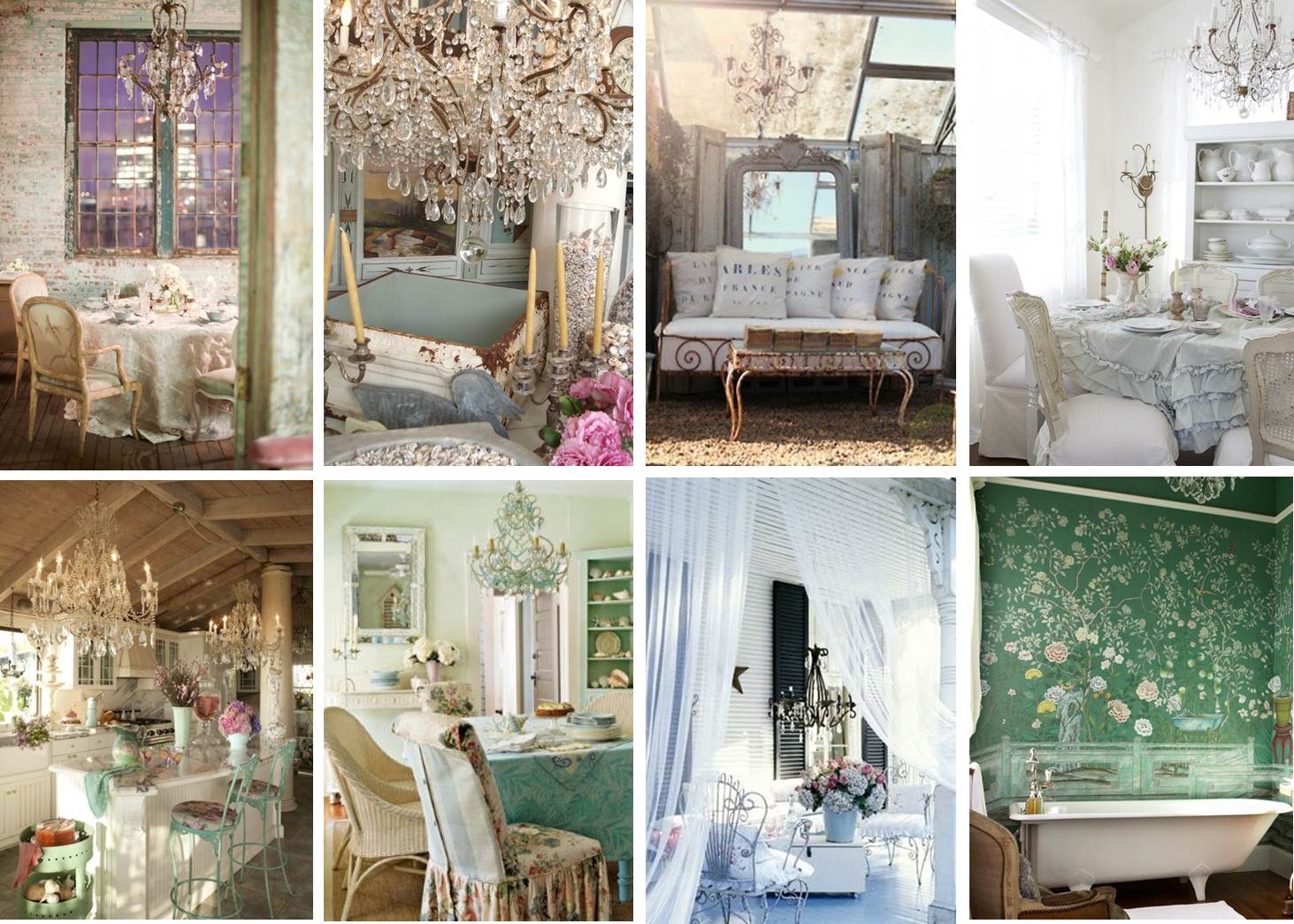 Para la mesa los manteles en colores pastel o de encaje, vajillas de porcelana inglesa con decorado floral y cubertería repujada muy similar a lo que vimos en el post dedicado al estilo Victoriano y el Steampunk.
For table tablecloths pastel colors or lace, English porcelain dinnerware and flatware with embossed floral decoration very similar to what we saw in the post dedicated to Victorian and Steampunkstyle.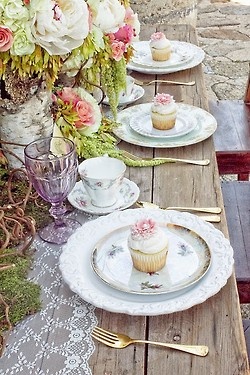 Foto vía Gypsy Purple
Como se trata de un estilo perfecto para decorar una boda vintage dejamos pendiente para un futuro post hacer un recorrido completo por toda la decoración de una boda Shabby Chic.
As this is a perfect style to decorate a vintage wedding we left pending for a future post make a complete tour of an entire Shabby Chic wedding decor.
Si después de todas estas preciosas imágenes todavía queréis ver más, haced click aquí y si queréis que os ayudemos a decorar vuestra casa, estudio o boda  no dudéiss en poneros en contacto con nosotros.
If after all these magic pictures still want to see more, click here and if you want us to help you to decor your  house, office or wedding please do  not hesitate to contact us.