April 23, 2013 in Bodas, Decoracion, Decoration, Weddings
En la era del libro digital,  de los e-books y de las tablets hoy, 23 de abril, Día Internacional del Libro le dedicamos un homenaje al libro en papel pero dándole un uso diferente, valorando no solo su contenido sino también su aspecto para usarlo como elemento decorativo tanto para el hogar como para decorar por ejemplo tu boda, donde se pueden convertir en el motivo principal en torno al que gire toda la decoración.
Hello Pretty Placers!!
In the era of the digital books, e-books and tablets, today, the 23th April, The International Book's Day, we honor the paper book but giving it a very different use, valuing not only it content but how it looks like, to use it a a decorative ítem even for home than for weddings where it could be the centre for the whole decoration.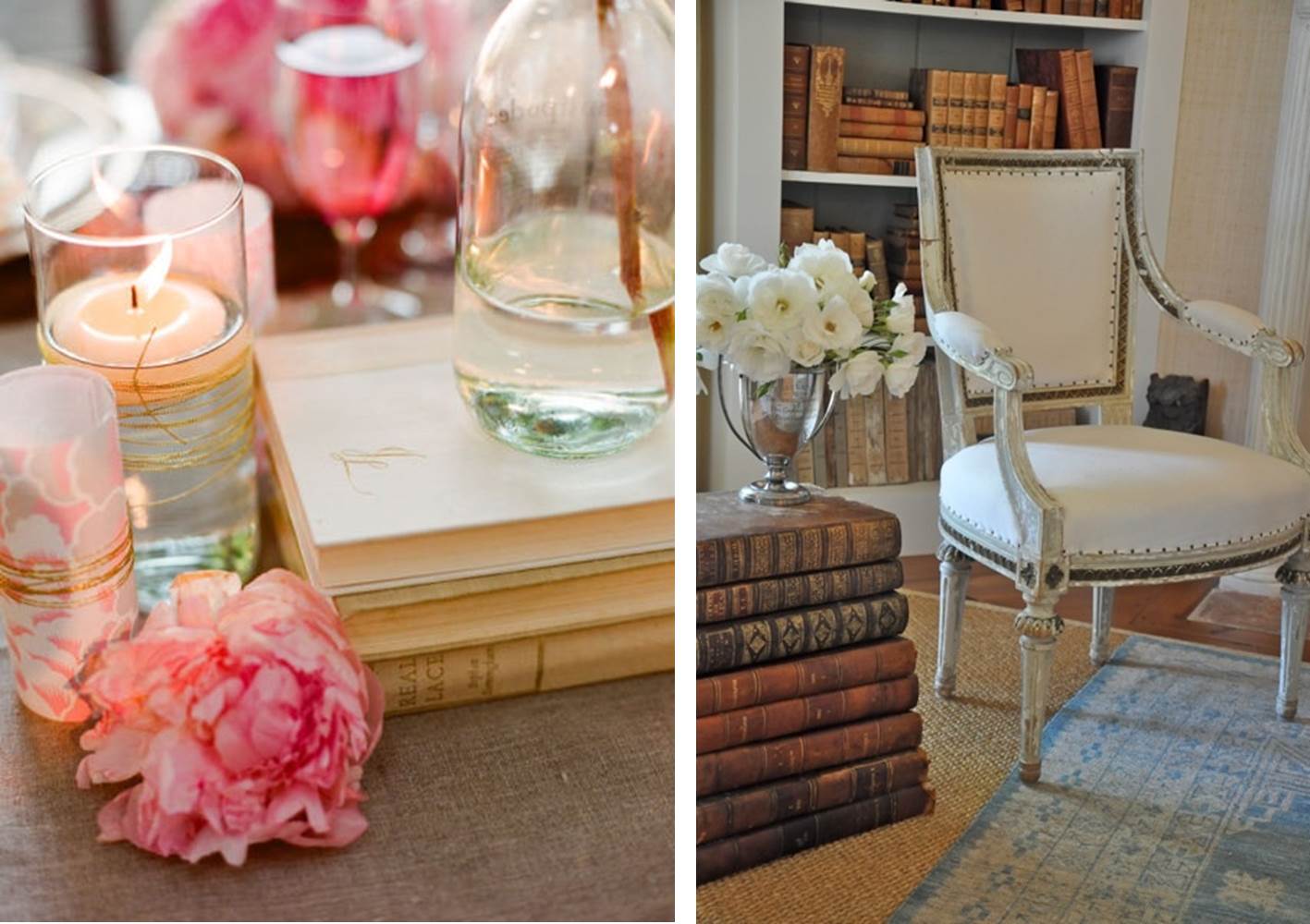 Fotos vía Style Me Pretty y Desert Girls Vintage