March 17, 2013 in Bodas, Decoracion, Decoration, Eventos, Weddings
Para mi no existe un color mejor para una boda que el rosa,  transmite delicadeza, elegancia, dulzura y romanticismo. Si sabemos combinarlo y elegir la tonalidad adecuada es perfecto para cualquier tipo de boda, desde la más campestre a la más romántica.
For me there is no  better colour for weddings than pink, it transmits fragility, elegance, sweetness and romance. If we know how to combine it and choose the correct pitch it would be perfect to each kind of wedding, from the most country to the most romantic one.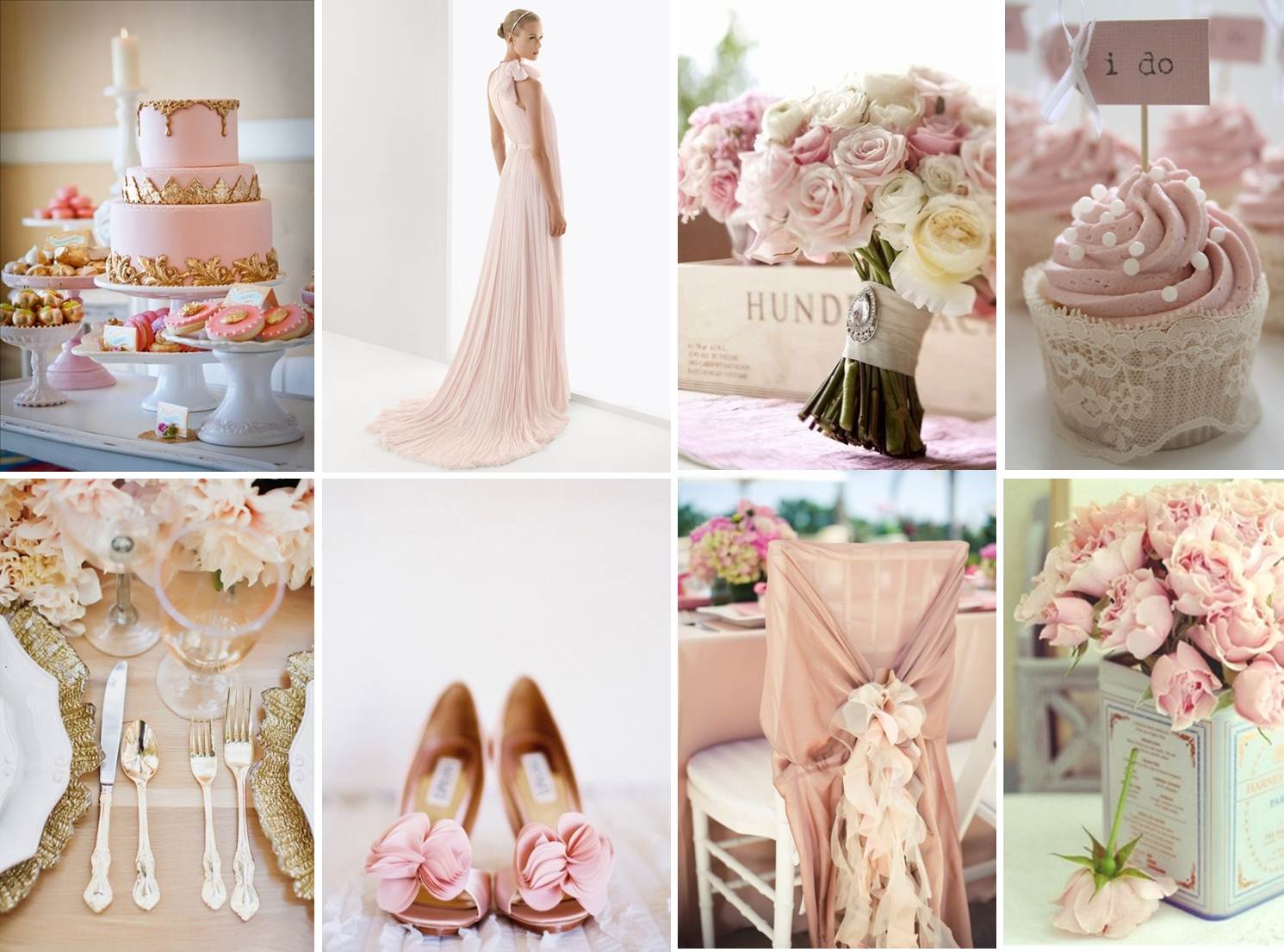 Se puede combinar con cualquier color dependiendo del estilo que queramos que tenga nuestra boda, con negro o dorado por ejemplo conseguiremos un aire de sofisticación y elegancia fantásticos.
We can mix it with any other colour depending on the style we want for our wedding, for example with black or gold it will be so sophisticated and elegant.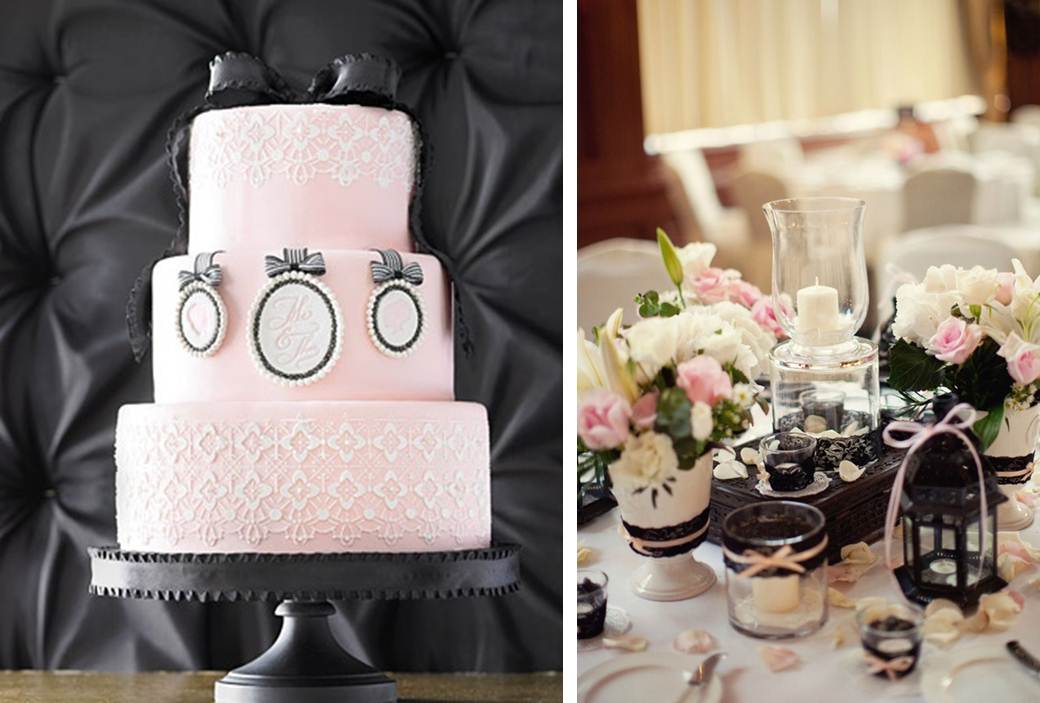 Fotos vía Banffs Wedding Planner y The Wedding Notebook
La clave con el rosa está en no excederse en el tono, el fucsia queda precioso pero no podemos llenarlo todo de fucsia; para mí lo mejor es escoger un tono blush, casi maquillaje e ir dando pequeños toques más intensos o más suaves en toda la decoración:  los centros,  la candy bar…
The key is not to exceed with the pitch, for example fucshia is awsome but we cannot full the whole space with this colour. For me the very best thing we can do is to choose a blush pink, almost makeup and give some little touches of a darker or lighter colour in the decoration: in the flower arrangements, the candy bar…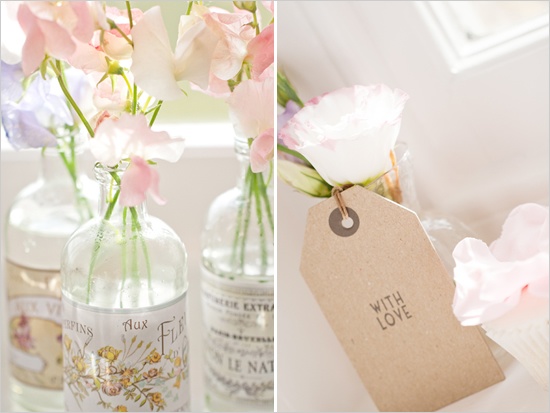 Foto vía Wedding Chicks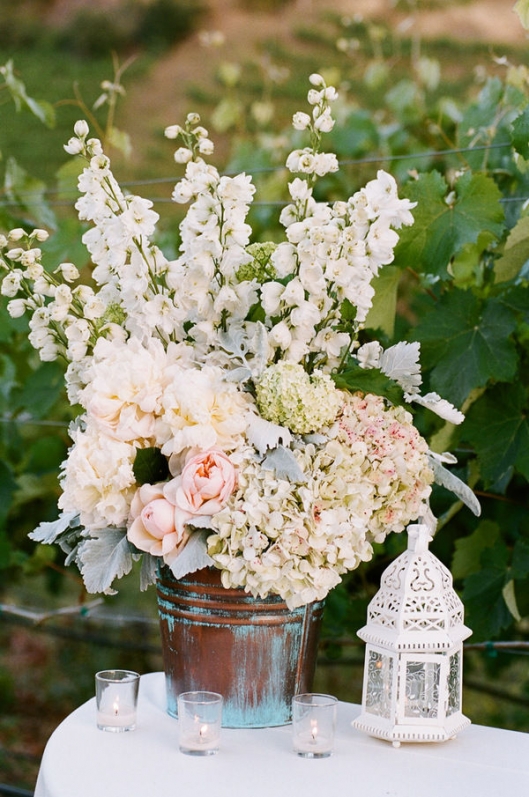 Foto vía Enfianced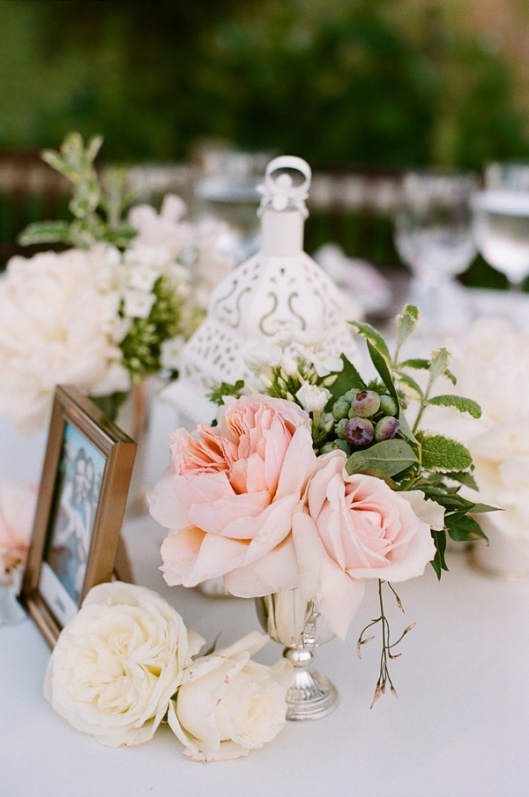 Foto vía Enfianced
La elección del rosa como color principal de la decoración de una boda es algo bastante habitual pero lo que no lo es es que decidamos sustituir el eterno vestido blanco por uno de color, ya sea verde, azul o como no, en este caso, rosa, el que os enseño a continuación  me ha encantado por su sencillez y por ese aire etéreo que parece envolver a quien lo lleva.
Choosing pink as the main colour  of a wedding decoration is something usual but what is not common is to substitute the white gown  for another one in colour, it could be light green, blue or, in this case, pink. I love the one I show you because of its simplicity and the way it envolves who wear it.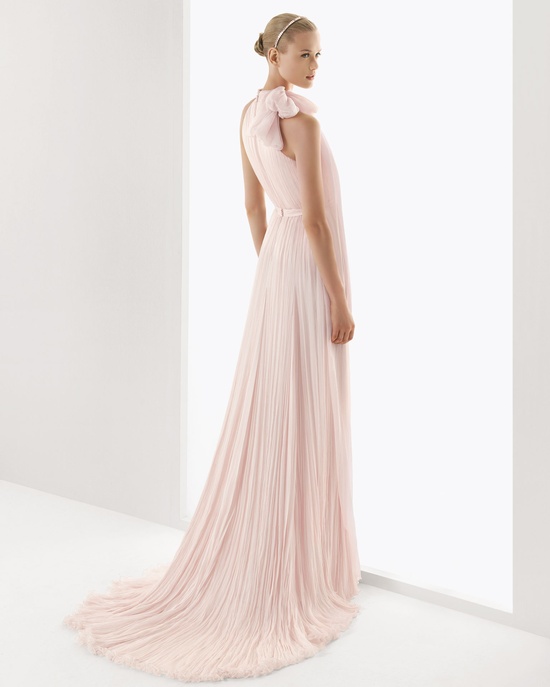 Modelo Bosco en bambula de seda de  Rosa Clará
Pero si aunque te encante el rosa no quieres renunciar a tu vestido blanco puede ser una idea preciosa para tus hermana, cuñadas y amigas a modo de damas de honor.
But if you love pink but do not want to give up your white dress it could be a pretty idea for your sisters, sisters in law and friends as bridesmaids.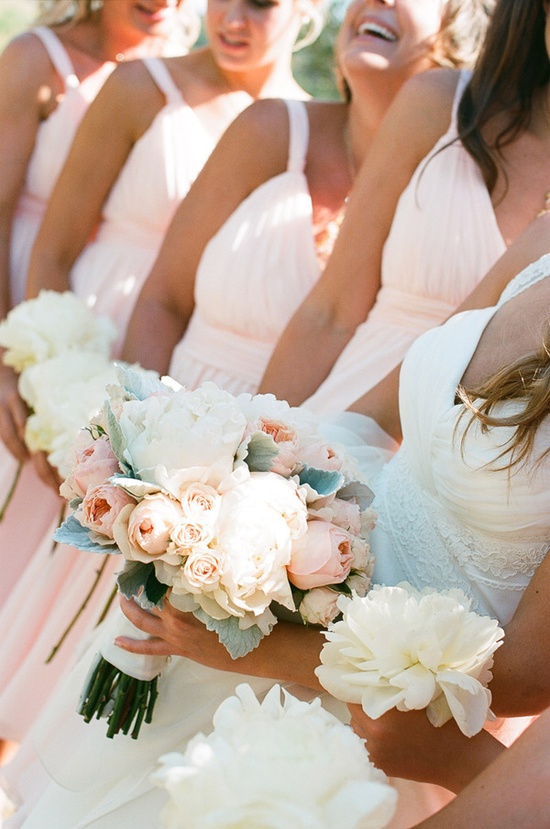 Foto vía Enfianced
Espero que después de esto adoréis el rosa tanto como yo. Si te has con ganas de ver más imágenes inspiradoras haz click aquí y si quieres que te ayudemos a preparar y decorar tu boda rosa no dudes en ponerte en contacto con nosotros.
I hope now you love pink as much as I do. If you still want to see more magic pictures click here and if you want us to help you to prepare your pink blush wedding please do not hesitate to contact us.